The Return of Coach A
Hang on for a minute...we're trying to find some more stories you might like.
Back again from a brief time in retirement, Coach A is returning for a year to coach West Brunswick varsity baseball. Most people believe that Coach A is a tough coach, but his strategic style has a lot of purpose.
"There is three things I've learned from a old coach before me: to be successful you have to have… a little talent; number two, you have to be organized; number three, you have to have team discipline," Coach A said.
People have wondered why Coach A came back; he responded by simply saying "Baseball is my life." Coach A has been coaching high school baseball for 30 years, and his favorite parts about coaching are "camaraderie, the team members, and taking boys and turning them to young men."
"They can go out in society and be productive citizens. I think that's my number one goal in life," said Coach A.
Coach A uses discipline and high expectations to keep his team going: if someone on the baseball team gets in trouble, the whole baseball team would run like the olympic track team.
Coach A is glad that he came back to coach. "We're gonna be young; we have like two or three seniors on the team. It's gonna be fun coaching these young boys."
About the Writer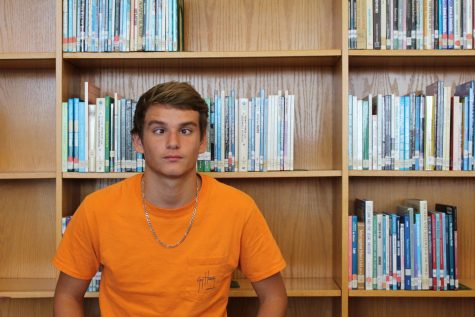 Tyler Babson, Staff Writer
Tyler Babson is a sophomore at West Brunswick High School. He is a first-year staff writer for The West Wind, and his favorite thing to do out of school...