Jesse's Hot Takes
Hang on for a minute...we're trying to find some more stories you might like.
Back again with this week's hot takes; coming up this week, we have the AFC and the NFC championship games, Warriors back at full strength, and Kyler Murray declaring for the NFL draft.
With the NFL playoffs in full swing and the conference championships happening this weekend, we have to talk about these matchups. Whether it's the Chiefs and Rams with their young QBs Patrick Mahomes and Jared Goff or The Patriots and Saints with their Hall of Fame QBs Tom Brady and Drew Brees, the games are sure not to disappoint. All four teams have offenses capable of putting up forty or more points in one game and more than one are poised to do so, with the Rams being the only team remaining with a stifling defense. Many have been arguing for who they would like to see in the Superbowl, but the way I look at it is that whoever we get to see in the big game will put up a fight, and we will have one of the most thrilling Superbowls we've had in awhile.
The NBA is in trouble! Well that is everyone that's not the Warriors. The Warriors are set to unleash their full potential tonight when Demarcus Cousins hits the floor for the first time this season. The Warriors are already the deadliest team in the NBA and have been for the past couple of years. Now they are adding arguably the best center in the NBA when he's healthy. The Warriors are seeking their fourth title in five years, which would be their third consecutive, and they are the definite favorites to win the title again this year.
Kyler Murray has shaken up this year's NFL draft with him declaring that he will in fact go into the draft after many thought he would choose the MLB over the NFL.  After the Oakland A's declined to give him 15 million compared to the previous 5 million agreed upon by the two, he has chosen football for the time being. Murray is a definite first rounder, but who will draft him is the real question. There are many teams in this year's draft that need a QB, but it's a risk taking Murray, who seems to be after the money and could potentially sit out if not given what he wants. I personally wouldn't take Murray if I was an NFL GM. I'm going with the guys I think are fully committed to football in Dwayne Haskins or Daniel Jones and are arguably more pro ready than Murray.
About the Writer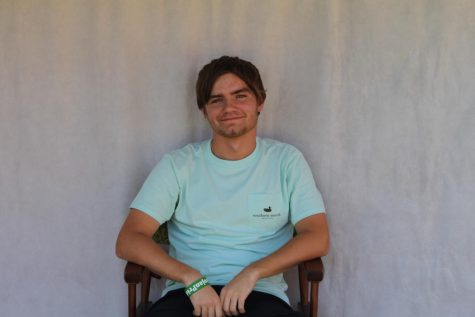 Jesse Bellamy, Sports Editor
Jesse Bellamy is a junior at West Brunswick High School. Bellamy is in his second year of journalism and first year as the Sports Director for The West...