Turf Wars
Hang on for a minute...we're trying to find some more stories you might like.
A recent trend in football is the appearance of synthetic fields. Almost every time you turn on the television, or go to watch a local high school team, it is apparent that people are making the switch to the much easier, and cost efficient choice. Synthetic fields, or turf, is the best choice for high school facilities and anyone who thinks otherwise is completely misinformed.
Many people have drawbacks to the artificial turf. Some say that it has carcinogenic properties, but there is little to no evidence, so that might as well be discarded. Other, so called, football "purists", do not believe that football should be played on anything but real grass and should embrace the bad conditions associated with grass fields. These people have obviously never played a skill position that requires a drier surface with good conditions to be more successful. There are also some that don't like putting all the money into the fields at one time, but those people don't realize the long term benefits to artificial turf, as well as how much of a time consumer field upkeep can be.
Turf is, in terms of money, by far the most efficient choice of  the two. When you have grass, in order to keep it in any sort of reasonable shape, you have to continually pour money into it to for field upkeep. This would be considered a money pit. On the other hand, through artificial turf, you can turn your athletic facility into a money maker through charging sports clubs or recreational teams to use your field, because you don't have to worry about them tearing up your field. You would have unlimited possibilities for the amount of money you could make through these events. You also could avoid the monumental costs of fertilizers and machinery needed in order to maintain the field. There is also the fact of how much time it takes to maintain the field, so you would be able to avoid that. All these things in the long run make it a no brainer in the consideration of cost efficiency.
When considering artificial turf, you can also consider which one is better to play on. In high school sports it is important to remember that they don't have the state of the art drainage systems and money to spend on perfectly maintaining the fields. This fact contributes to wet, muddy fields which is not only unsafe, but is also a headache for the skilled positions who rely on dry balls and ground to perform best. Artificial turf is much better in that there is no mud and it is in turn a lot drier to play on. Having a dry field will increase the quality of play and also be much safer.
In conclusion the people who don't approve of artificial turf are simply misinformed and have definitely never spent a second working on a field.
About the Writer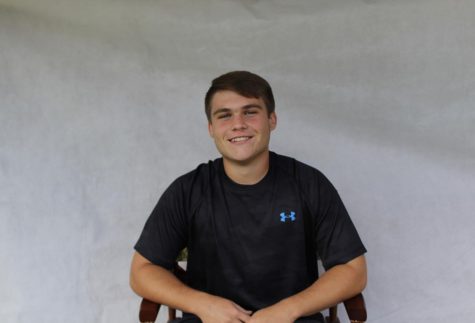 Jay Fletcher, Staff Writer
Jay Fletcher is a junior at West Brunswick High School in his second year on the staff of The West Wind. His favorite parts of journalism are interviewing...