The Blitz: Duke vs. Carolina
February 21, 2019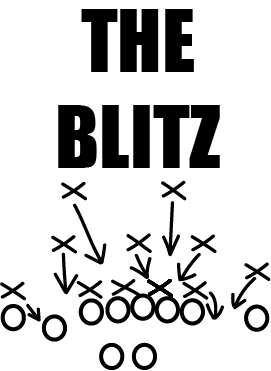 Down goes Zion! The Duke Blue Devils lost their star forward last night after he blew through his left shoe, 36 seconds into the game against the rival UNC Chapel Hill Tar Heels. Williamson laid on the ground, grabbing his knee after the incident and leaving the whole arena silent, wondering how bad the injury actually was. Williamson quickly got back up and walked to the bench, later going to the locker room to be examined. Williamson didn't return to the game due to the right knee sprain he suffered, and the Blue Devils felt the impact.
Duke suffered a blowout loss at the hands of their long time rival the Tar Heels 88-72. Carolina's own Luke Maye went off for a double-double of 30 points and 15 rebounds at the absence of Williamson who would of been likely guarding Maye instead of Jack White. The Blue Devils felt the absence of the freshman, Williamson on both ends of the court with the lack of defense in the paint and the inability to score the ball on offense.
Duke's two other stars, R.J Barrett and Cam Reddish, combined for a whopping 50 points but were unable to lift their team past the Heels due to a lack of scoring from the rest of their teammates. The outcome of the game was a shock to most, seeing that Duke was the number 1 team and was favored by nearly 10 points coming into the game. The win was a big statement for the Heels who came into the game with 5 losses but now have shown the whole nation that they are legitimate contenders once again.
Some have speculated that the Tar Heels' victory comes with an asterisk beside it because of the absence of the powerhouse that is Zion Williamson. The great thing about this rivalry is that the two teams play twice a year. We will see how Williamson impacts the game when Duke travels to play Carolina on March 9th, barring no more unseen circumstances occur with Williamson or the other stars on either team.