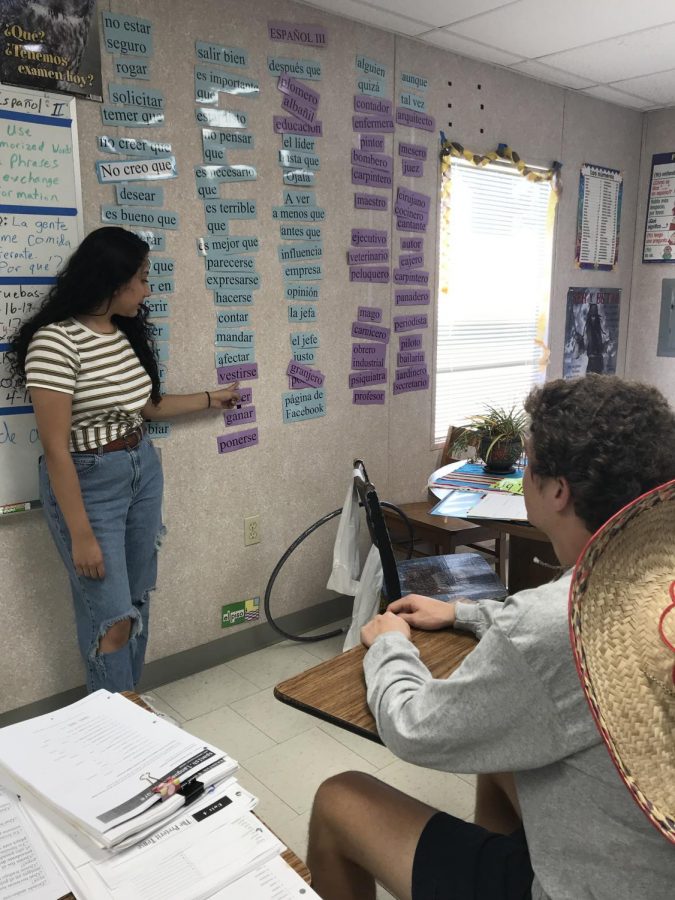 As every West Brunswick High school student probably knows, students are required to have at least two foreign language classes in order to graduate. With West Brunswick only offering Spanish as a foreign language, a lot of students find themselves having a class with either Mrs. Broome, Mrs. Venegas, or Mrs. Skoog, our Spanish teachers. Grudgingly taking those two classes, students are only trying to graduate and never fully realize how important knowing a foreign language really is. Having a second language under your belt can be incredibly beneficial  and is a great start to the rest of your future.
Jobs, jobs, jobs. It seemed like it was common knowledge to everyone being interviewed that bilingualism brings in a bigger paycheck. More difficult languages seem to bring in more money, with Spanish being in about the middle of the pack.
Speaking another language, they can "benefit you to earn more money, and will even open different fields for jobs." said Mrs. Skoog. Just starting out at a job can increase your pay by two percent. (Modest Money).
"The main thing it helps you out with is getting a better job." Said junior Amilcar Charleton. It's likely that you'll be working a job till the age of retirement, so being able to speak another language and bringing in more money will only benefit you in the end.
Nowadays, you have a mixed blend of people from all different ethnicities and all different races located all around the world. All of this comes with a variety of languages, and when a translator is needed you will be ready. Translators are people who translate from one language to another, and are needed in many situations.
"When you come across someone who needs help, translate for people." Said senior Yeimi Allende.
In the case of senior Joel Bustos, you can even use your knowledge of another language to your advantage. In situations where Joel would like to keep what he's saying confidential, he "Translates and talks about stuff in Spanish, so people don't know what I'm talking about, usually around teachers."
Learning another language is in many ways difficult, but it all depends on how much effort you put into it. "It depends on how much you really want to learn the language, some people learn easier than others." said Mrs. Skoog. It's really easy if you have parents that speak another language, as your already comfortable with the language, and likely are fluent.
"It teaches you other things in the world, it's good to learn another language because you are move versatile, and you get paid more." Said Mirna Estrada.
Knowing another language can be challenging, uncomfortable, and time-consuming. But the benefits outweigh the negatives, and you can even find it to be enjoyable. Understanding or translating a conversation in another language gives you a feeling of accomplishment, and lets you know that your hard work is paying off.