Country Music: Country Ain't Country No More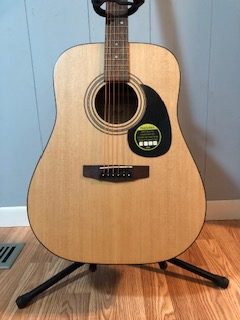 Country music–the story telling, the southern draw, the passion that we hear in every line sung that makes the hairs on your arms stand up and gets you up on your feet dancing. Sadly today's country lacks almost all of these elements. Traditional country music fans aren't happy with this new style and it's starting to show. A glaring example of this is the ratings for the Annual Academy of Country Music Awards was down 9% from the previous year and 42% two years ago.
Today's country is starting to abandon traditional instruments, such as the steel guitar and banjo, in favor of electronic drums and snap tracks. In a world where technology is at the center of almost everything we do and music is no exception, the familiar strum of the guitar is being replaced by electronic beats.   Most traditional country music fans would agree that electronic beats have no place in country music and would rather listen to the strum of a guitar than these recycled beats. Country music uses a variety of different instruments, like the harmonica and the ukulele, instruments that give country its unique style. The human aspect is part of what makes traditional country so appealing, making the use of a computer to make beats all the more frustrating for some. No matter how advanced music production becomes there is no replacement for the real thing which is real people playing real music.  
When you listen to the classics and the songs that make country music so great then listen to today's country, it's not just about the sound of the instruments but the feeling that you get when you are listing to the music. Take the song "Something To Be Proud Of" by Montgomery Gentry, this is a song about having pride in what you do and what you have, even if its very little. You can hear it in the way it's sung or "Courtesy of the Red, White, and Blue" by Toby Keith a song written after the events of 9/11 a song that was fueled by such emotion and you can hear that in the song and that's what the good songs do that today's country does not. Music is supposed to make you feel something whereas today's country struggles to make listiners feel any emotion. Its as if country has forgotten what made it so great in the first place and that is its relatability. Most genres of music try to get its listeners to forget about their problem and give listeners a sort of escape from reality, but where country music shines is in its relatability as most country music is written about feelings and experiences that most people have had. 
This identity crisis that country music is going through is not limited to just country as other genres of music are dealing with this as well. Some would say that country music will and has always had an identity crisis. Even with country sounding more like pop every year there are still plenty of artists that are sticking their country roots and are writing great music, guys like Chris Stapleton and Luke Combs are proving that country music that envokes a lot of emotion. 
Grady Smith a country music youtuber and fan has shed light on the use of snap tracks and electronic beats with his video titled "This beat is killing country music" a video where he talks about the use of electronic beats in country music and how they are ruining country music. He does this by comparing today's country to pop to show just how similar they are. Grady Smith also gives examples of traditional country music like Dolly Parton's "Coat of many colors" to show just how much the country has changed. He also points out the use of electronic beats and how they distract from the story being told in the music. 
Country music is losing what made so many people like it in the first place. The relatable hometown southern sound that so many people loved is fading into the background as a new era of pop country is replacing the familiar sound of the steel guitar and banjo for electronic beats and snap tracks.         
About the Contributor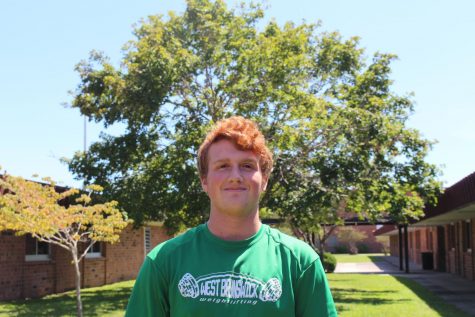 Brady Whitesides, Staff Writer
Brady Whitesides is a Senior at West Brunswick, he is a staff writer for the West Wind. This year he is looking to improve his writing ability and interviews....