Fashion Essentials You Might Want To Know: TikTok Trends
Unsure of what fashion trends to follow? Here are the most popular ones this year from TikTok.
Since the coronavirus hit the US this past winter/spring, people all across the country have been looking for an outlet to distract themselves from today's world. That distraction became TikTok, a social media app used to share and post videos no longer than 1 minute.
We have already seen TikTok influence our youth, hence the "VSCO girl" wave from the late summer of 2018. Now there are some new trends that have flooded "For You Pages" everywhere. These new trends are listed below:
Sweatshirts, Sweatpants, T-shirts, Tanktops
A fun and colorful way to add some comfort to your style. Who doesn't want an excuse to bring back pastels and sweatpants?
Oversized Hoodies & Bike Shorts
Crewnecks, hoodies, long Nike Pros
Running late? Throw on that sweatshirt and some bike shorts and now you're fashionable and on time! 
Dainty gold/ silver chains over longer heavier necklaces
Add some sparkle and shine to your neckline with easily layered necklaces. The more the merrier!!! 
Chunky sneakers never fail to add some dimension to your look. They come in all kinds of colors and patterns now so you can always stand out!
Similar to tube tops but a "silk" headscarf instead
A very feminine way to add patterns and new textures to your wardrobe while getting new use out of older trends.
About the Contributor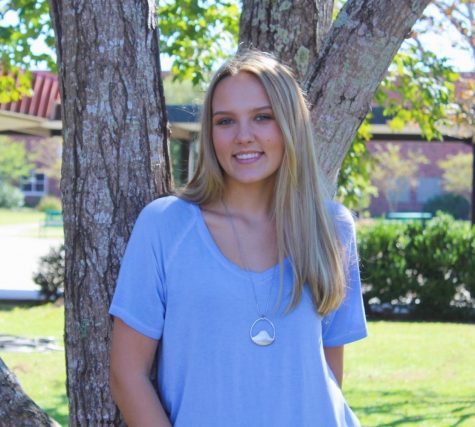 Elizabeth Norfleet, Staff Writer


Name: Elizabeth Norfleet
School: West Brunswick High School, Senior
Hobby: Hanging out with friends
Fun Fact: She loves the beach

Elizabeth...