Netflix Deep Dives: "Candy Jar"
A must-watch for seniors applying to their dream schools this year!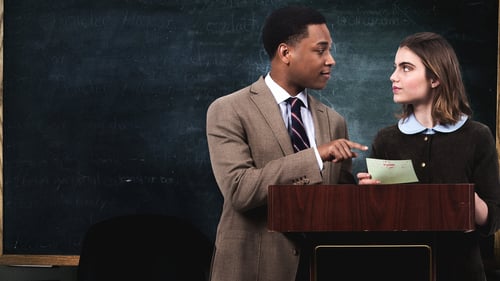 The stress of applying to colleges is enough to make any student want to give up, not to mention the months of waiting to hear if you were accepted or rejected to your dream school. Instead of wallowing in your worries about whether or not you are accepted, watch "Candy Jar." 
This Netflix original focuses on two high school students, Bennett Russell and Lona Skinner, who are co-presidents of the debate team applying to the Ivy League schools, Yale and Harvard. The two seem to focus more on studying and creating the perfect transcript than enjoying their senior year. 
The school counselor, Kathy, is a sweet woman who keeps jars full of candy in her office, of which Lona and Bennett take full advantage. She helps the two with their applications and has a huge, positive influence on them. After years of competing for the highest GPA and president of the debate team, they reluctantly send in their applications and are worried it might not be enough. To improve their college applications, the two decide to compete in the debate state championships. In the movie, the rules of debate are to say as many words as you can in the eight minutes that support your view and contradict your opponent's view. The two students experience shared excitement and shared grief, finding more commonalities between the two of them over the course of the film.
The movie has a lot of depth and does a really good job of depicting a realistic high school experience. The cinematography is very restricted, since they only film in a few locations throughout the entire movie, although, this type of movie relies more on dialogue than cinema. The characters are complex and flawed and teach the lesson of accepting failure and the costume designers do a fantastic job of coming up with outfits that fit each of the character's personalities. The soundtrack of the movie is very "Grey's Anatomy" meets "The Vampire Diaries", which happens to be my two favorite shows and also just my music taste. Definitely on my list of movies to recommend!