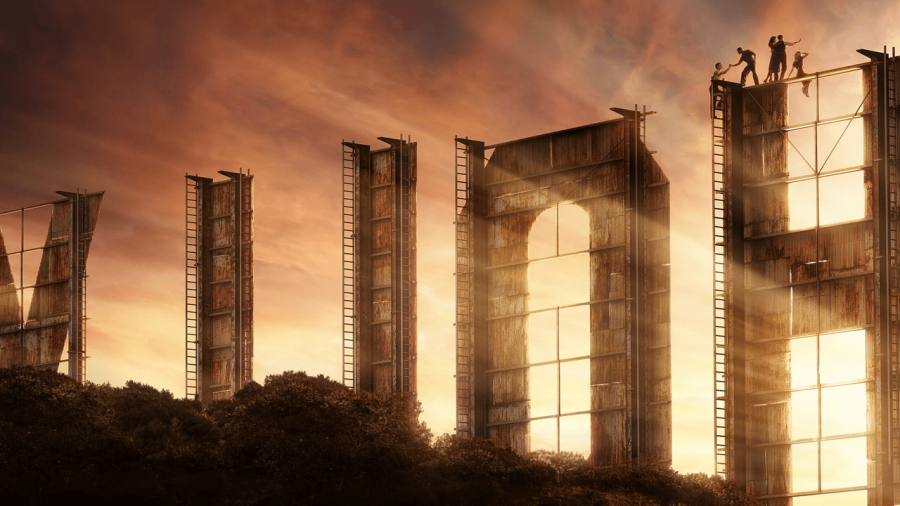 Netflix
The seven-episode Netflix original series "Hollywood" was released back in May of this year, yet it doesn't have very much publicity. The show takes place in post-World War II Hollywood and highlights the lives of four aspiring actors and two ambitious filmmakers who want to produce the movie "Peg," created by screenwriter Archie Coleman with the help of Raymond Ainsley. "Peg" details the real-life story of Peg Entwistle, who jumped from the Hollywood sign to her death.
Archie and Raymond hold auditions and Jack Castello, Camille Washington, Claire Wood, and Rock Hudson are cast. Camille plays the lead role of "Peg" which is later changed to "Meg" to fit the film better, and Jack plays the role of her love interest. Claire and Rock play supporting roles, Meg's best friend and a bartender. At first, Hollywood producers would not use his film because of the fact that Archie was a Black screenwriter with a Black woman playing the lead role. With the help of people like Dick Samuels, Ellen Kincaid, and Avid Amberg, and Ernie West, the film is eventually released in theatres around the world and even wins a few awards.
The show discusses topics such as racism, homophobia, and sexism, all of which the characters face head-on. "Hollywood" received a lot of backlash from critics, saying that this wasn't accurate for the time period. The costume design is fantastic and encompasses 1940's Hollywood fashion brilliantly. There are a few rather R-rated scenes in the show, so make sure to have parental approval if you are under the age of 17! 
There have been hints of a season two, and this has fans so excited, especially me.