Humans of West Brunswick: Brandt Norris
Brandt Norris artist at age 15
Brandt Norris is a Sophomore and he has already made big plans for his upcoming future: he wants to become a musician like the rest of his family, 
"When I was four years old. my dad got me a tiny drum kit, and I used to play all the time," said Norris.
Most of Norris's inspiration comes from the Red Hot Chili Peppers and his father.
"My dad is what inspired me to make music beyond just the instruments," said Norris. "When he was still around, I was playing the piano. Once he passed away, it pushed me to learn and do more with music; like I have learned how to write music and play the guitar, bass and drums." 
Since this time, Norris has branched out, making a Soundcloud and uploading a few songs like "Social Outcast" which gives you early 2000's band vibes. "Far away," another song he released, is more of a sad heartbreak song. Norris is putting out another song on Soundcloud this month called "I Don't Wanna Fall In Love Again." 
"Well I was really into this girl, and everything was going well until we got into a little fight, and she blocked me on everything and that kinda hurt not going to lie," said Norris of the new song. "She made me not want to fall in love again, so that is her song." 
Even though it might sound difficult trying to create and produce music by yourself Norris, somehow finds the right balance for school and music 
"Nothing is impossible, and it's my dream and my happy place," said Norris.
About the Writer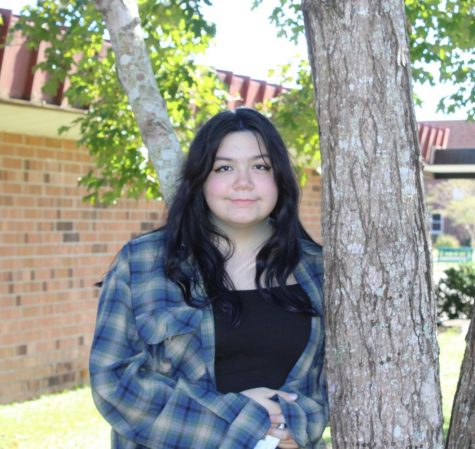 Ashlyn Nunn, Staff Writer
Bio Box:

Grade: Junior

Hobbies: Spending time with her pets, painting, photography, and surfing

Favorite Food: Grapes