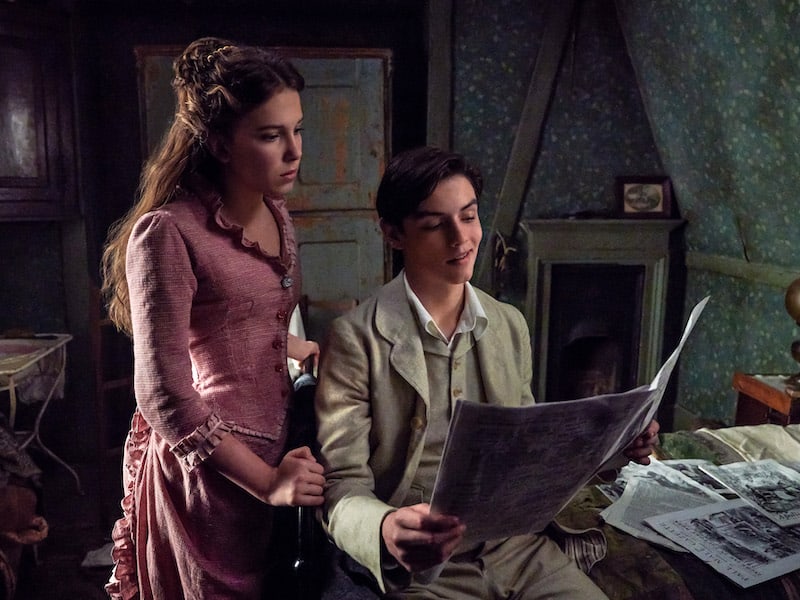 Netflix
The film, "Enola Holmes", takes place in 1884 England and is focused on Sherlock Holmes' sister, Enola. On her 16th birthday, Enola wakes up to find that her mother, Eudoria, has disappeared and left little clues around their house and town. It's Enola's mission to solve the mystery of her lost mother. She runs away from her big house and two older brothers, Sherlock and Mycroft. She boards a train where she meets Lord Tewkesbury, Marquess of Basilwether. Her independent, detective lifestyle clashes with Tewkesbury's care-free and adventurous attitude.
After saving Tewkesbury's life from a hitman, Enola gains a partner on her new case. Along with trying to find her lost mother, the two try to find out who hired a hitman to kill Tewkesbury. The movie follows Enola and Tewkesbury and their journey to London.
Enola is a strong, lead heroine and would definitely be considered a modern-day feminist. Since the movie takes place in 1884, it's interesting to have a female lead without the focus of a male love interest. Although Tewkesbury and Enola have a romantic bond, the movie isn't focused on their relationship. Enola is a modern thinker and has a fresh outlook on life during the 19th century. 
The costume design for this movie is beautiful and gives very Victorian-era vibes. Enola's Victorian-style outfits are a stark contrast from her venturesome spirit and give an excellent example of how dress and personality do not have to go hand in hand.
The movie is a fun watch for a lazy afternoon if you're feeling up for an adventure without actually having to leave your bed.