Spring Break Bucket List
Plan to make the most of your time off this Spring Break.
Once you start to feel the cold weather slowly change into warm temperatures and you start to see the flowers bloom, that's when you know that spring is right around the corner. I came up with a spring break bucket list to help you enjoy your break! 
Enjoy the beach. 
Nice weather in spring break? Take advantage of it. Go put your swimsuit on and enjoy a nice, relaxing day; feel the warmth of the sand at your feet, and if you're daring, jump in the Atlantic. 
Go to a flower field. 
When spring hits, one of the most beautiful things in nature is when the flowers start to bloom. Go to a flower field and bring a friend with you, so y'all can take some pictures! #newpicsforthegram 
Get some ice cream.
After a long sunny day, who wouldn't enjoy some ice cream to cool you down? Maybe try a new flavor combination–something you wouldn't normally choose for yourself!  
Reorganize your room for the season.
Put aside your big, cozy blankets and those winter candles. Bring out your light blankets and those bright pastel candles. Make your room feel like spring. You could even get rid of your winter clothes in your closet and bring out your sun dresses and cute tops! 
Self care day. 
Take a day to treat yourself. With a stressful school year, we are all in need of a break. Go grab some face masks (not the kind we wear in public these days) and some bath bombs, turn on your favorite music, and enjoy the day for you only. 
Watch the sunset. 
With longer days now and shorter nights, take the chance to watch the sunset. Enjoy the sky's transformation from beautiful colors to a night sky. I recommend finding a spot with ambience: the beach, a dock on the waterway, or a pretty open field.
Go on a nature walk. 
The weather is already nice: why not take advantage of it and enjoy the beauty of nature? Not only will you be getting some fresh air, but you will also be getting a feeling of relaxation while logging some steps. 
These are a few ideas for an enjoyable and well-planned spring break. Enjoy the weather now that we are thawing from those cold temperatures. Let us know @WBHSWestWind on Instagram how you spend your spring break.
About the Writer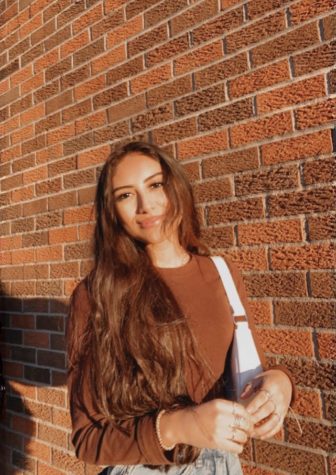 Emely Olmedo, Editor in Chief
Emely Olmedo is a 16 year old junior at West this year. She prefers to spend her free time spending money, listening to podcasts/music, hanging out with...