Top 5 Easy Hairstyles
Doing your hair and making it look presentable can be a wreck sometimes, especially when you are in a rush. We have all been there when you don't even have enough time to run a brush through your hair. So don't stress it! Here are some quick and easy styles to do your hair in under 5 minutes. 
Claw clip. Is your hair tangled up or generally in disarray? Well, I have the perfect hairstyle for you. Grab your hair and twist your hair up, grab your claw clip and secure it around your hair. This is a quick and easy hairstyle that shouldn't take more than one minute. Once you get the hang of it, you could do this hairstyle in seconds. It's an easy hairstyle that gets all your hair out of your face but is still on-trend and put together.
Low bun. A low bun is always a go-to, especially when you need to get your hair out the way. You can go for a quick and messy low bun when you just need to quickly put your hair together. If you are going for a night out or a special event, you can take more time and make a slick and tight low bun for a nicer look.
Braid. You can never go wrong with a simple braid. A braid can add a whole new look to your outfit and step it up a notch. This hairstyle is super easy and can go with most outfits. Fishtail, French, waterfall, or traditional, a braid is a quick fix when you want to look nice but don't have time for hot tools or a fresh wash and style.
High ponytail. Are you in a rush and need to quickly do something with your hair? Well if you have a hair tie and a brush laying around, brush your hair and quickly put your hair into a high ponytail–a cute and easy hairstyle that is perfect for any occasion. Another ponytail hairstyle is gathering your hair in a ponytail but instead of using a hair tie, you get a claw clip and clip it right under the ponytail to hold it all up.
Half up, half down. This hairstyle is a quick and effortless way to style with a summer dress–a comprehensive hairstyle for the warm weather, and all you need is a hair tie or small barrette. If you want to take it to the next level and have some extra time on hand, you can even create some beachy waves in your hair to have even more of a summery look.
About the Writer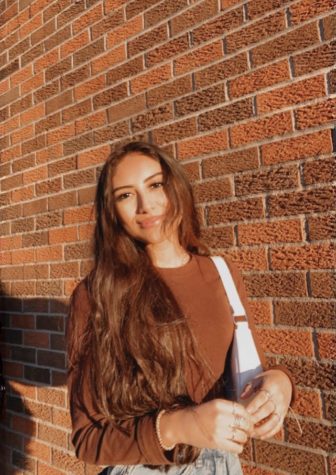 Emely Olmedo, Editor in Chief
Emely Olmedo is a 16 year old junior at West this year. She prefers to spend her free time spending money, listening to podcasts/music, hanging out with...