Mexican Restaurant Roulette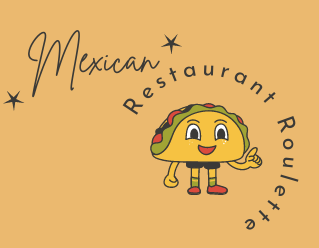 For many people, getting Mexican is a go-to for a night out. But which spot in town is the best? I went to four different restaurants and rated the food, salsa, service, and vibe. 
San Jose
Service – /5
Salsa – /5
Food – /5
Vibe – /5
Overall, San Jose is a out of 5 peppers.

"I enjoyed it… I mean it's food." 
– Gunner Stout 
The food was good but overpriced. While I had somewhat of a bigger group, the service was okay. Our waitress was patient, especially since we split the check many different ways. We did feel rushed ordering and making sure everyone was ready. The salsa was very liquidy. I like more of a chunkier salsa with some heat. While theirs had heat, it was a less varied taste. The last aspect is the vibe. It had a good vibe, the staff was welcoming, and the appearance was clean.
Las Palmeras

Service – /5
Salsa – /5
Food – /5 
Vibe – /5 
Overall out of 5 peppers.
"Yum, Yum…Yum" 
 – Madden Hayes 
The food was great! The waiter was in and out, but we never felt forgotten about. While the restaurant's appearance is a little off-putting, this place is an actual example of don't always judge a book by its cover. The salsa was great, with a good texture and the right amount of spiciness. The food was great as well. I feel like I got my money's worth for what I paid for.
Mini Jalapeño
Service – /5
Salsa – /5
Food – /5
Vibe –
Overall a out of 5 peppers
"It was really good. You could tell that the vegetables were fresh." 
– Bridget Weston 
When walking in, the vibe was okay. Our server was great and very open that it was one of her first days working there. The food was excellent. You could tell that all the veggies and fruit were fresh. I got the Hawaiian ACP, which has pineapple, ham, chicken, over rice with cheese sauce on top, and it was phenomenal. Not to mention the salsa; you could tell it was freshly made there. 
Central Mama's
Service – /5
Salsa – /5
Food – /5
Vibe – /5
Overall it was out of 5 peppers
"It was not the best" 
            – Peyton Workman
The food was good, but the service was not the best, and it was a little bit pricey for what you get. As a group, we felt forgotten, and it took a while to get things like drink refills. While the food was okay, the salsa was surprisingly really good. It had the right amount of heat and was a good consistency. The first appearance of the restaurant is not that good; it looks sketchy, and it's not the cleanest. The vibe was off: it was an open floor plan, and it was weirdly bright. I would not go back, but it was an okay experience. 
After eating at the different restaurants, I would definitely say Las Palmeras in Sunset Beach was the best with Mini Jalapeno coming in at a close second. Both had great food and decent service with a nice, authentic feel to them.