Best Non-Coffee Recommendations
The best aesthetic is going to a coffee shop to sit and do your work. But what if you don't drink coffee and still want that aesthetic? As a newer coffee lover, I've spent a lot of time going with friends to coffee shops and not knowing what to get, so here are some of the best drinks to get when you don't drink coffee.
Starbucks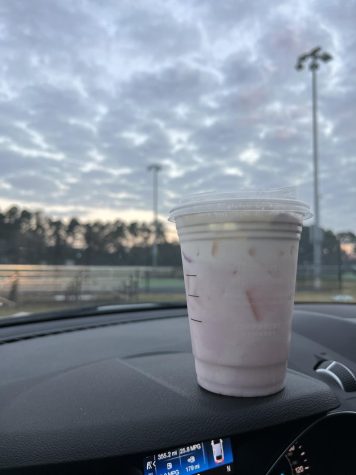 My favorite thing to do at Starbucks is to get a refresher and customize it; yes, it costs more, but it's better than getting the same drink over and over again. My current obsession is getting a pink drink with raspberry syrup and sweet cream cold foam. It adds something to the pink drink, so it doesn't just taste like special strawberry milk. 
Another thing I like getting from Starbucks is a Matcha with raspberry syrup and sweet cream cold foam. I know matcha isn't for everyone, but this is a must-try! Usually, people say matcha tastes like grass, which is true, but if you customize it the right way, it can taste amazing.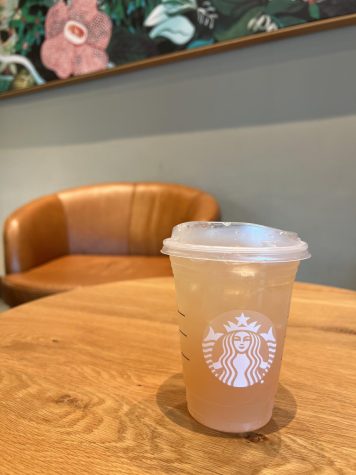 Starbucks has a vast menu, and sometimes it can be very overwhelming. So sometimes, it's best to stick to the basics. Getting an iced peach green tea lemonade is a great way to stick to the basics, and it's a beautiful color. It tastes sorta peach minty but in a good way. It's a great drink to get in the middle of the summer, it's light and refreshing.  
Starbucks might not be a go-to for everyone, and some might want to go a more local route. The only downside is that their menu is smaller, but there are some save-worthy things at those stops.
The Coffee Cottage in Calabash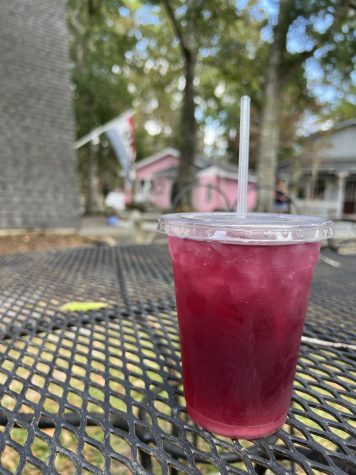 The Coffee Cottage is one of my favorite places to get something that is non-coffee. I know the name can be deceiving, but they have a great selection of drinks that aren't coffee. One of my top picks is an iced blueberry lavender hibiscus with acai green tea, sweetened. It's more of a floral drink with a subtle hint of lavender. I'm not going to lie: I like colorful and pretty, and the color of this drink is fantastic: it's purple. When you order, you can get it sweetened or not. I like to get my teas sweetened, but getting them not sweetened is just as good! 
OIB Surf and Java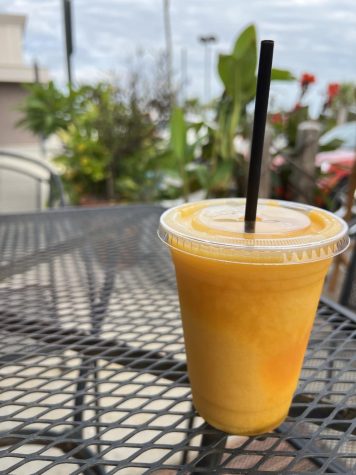 I've been to Surf and Java a couple of times, and the only things I noticed are smoothies and standard drinks at a coffee shop, like lemonade and hot chocolate. What I ordered is the peach mango smoothie. It was refreshing and not too heavy like smoothies can be sometimes. The mango and peach mixed well together and the overall vibe of the shop was great! It was nice, and it gave that classic coffee shop aesthetic. 
So next time you're not in that coffee mood, try one of these. Or try what I like to do, and ask the barista to make something without coffee. They know what's good or not