Questions Remain for US Troops in Niger
Questions have arisen from US Military tragedy in Niger that have yet to be answered.
According to AP News, the efforts of U.S. forces to help Nigerien forces improve their abilities to fight extremists has increased in the past few years. But on the morning of October 4, 2017, something went wrong.
A group of US and Nigerien soldiers were ambushed on a reconnaissance mission to gather information, Gen. Joseph Dunford, chairman of the Joint Chiefs of Staff, explained to The Two-Way from NPR. The patrol began to take fire from local tribal fighters, thought to be associated with ISIS, as they were returning to their operating base. They called for support about an hour after taking fire, but four US soldiers and five Nigerien soldiers were killed. On Oct. 4, three of the fallen US soldiers were evacuated, but Sgt. La David Johnson was still missing; his body was found on Oct. 6.
Dunford says that there are still many unanswered questions about the "tough firefight;" such as, why were the soldiers there in the first place? Had the unit's mission changed? Why did Johnson's body take so long to find? Why did the troops wait an hour to call for help? The answers are not still clear.
When confronted with these questions, Dunford said, "I don't know how this attack unfolded. I don't know what their initial assessment was of what they were confronted with."
Contact with enemies must seem likely in order for U.S. military personnel to accompany local troops. The ambush was not expected, so U.S. military personnel were not accompanying the troops. According to an article from AP News, officials first thought the attackers were associated with Al-Qaeda in the Islamic Maghreb, but U.S. officials now have reason to believe that they were ISIS extremists.
American citizens are buzzing with unanswered questions. They wonder, "When will the government tell us the truth?" and "What are they hiding from us?"
About the Writer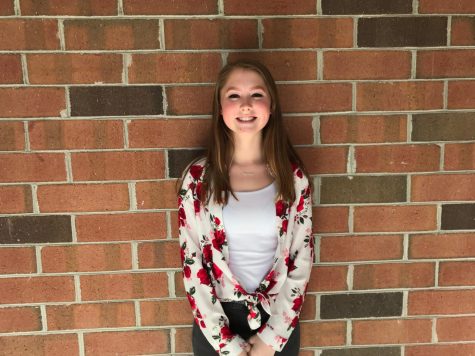 Becca Jackson, Staff Writer
Becca Jackson is the online editor for The West Wind at West Brunswick High School. She is a junior this year, and this is her second semester of journalism;...