A Recap on a Cheerful Competition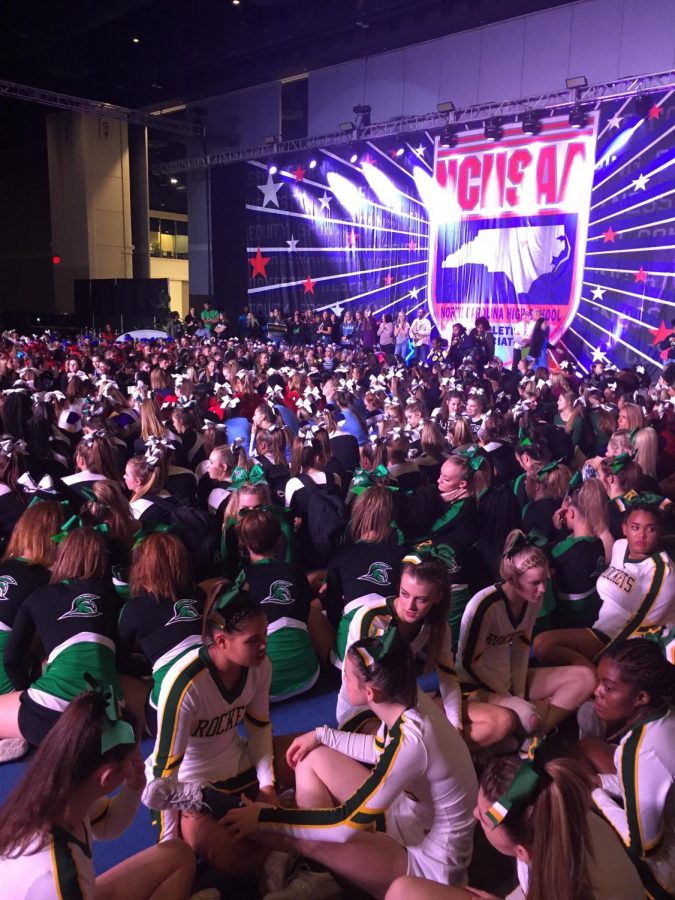 Many sports are coming to an end while others are just starting, but cheerleading is a multi-season sport. During the transition between football and basketball season, the Trojan Cheerleaders geared up for competitions!

On November 18, our very own Trojan Cheer Team competed in the Pre-State Competition at Ashley High School. The team was in the small non-tumbling division and placed third. However, their main focus was heading to and preparing for states.
The state competition took place in Raleigh on December 3. Overall, the team placed fifth and received a bid for the National Competition. The team earned more points than they did at the Pre-State Competition, showing that their dedication to improving paid off. The team received a pin for having zero safety deductions, which reflects highly on their score.
Coach Kim Spencer wants the team to feel more confident as a whole. She wants the team to feel a tremendous sense of pride and accomplishment for all of their hardwork and effort.
"The state competition has given them another reason to come together and really work as a team. […] They have continued to learn the importance of working together and how to communicate with each other; especially under stressful situations," Spencer says.
The team agrees they need to work harder in order to accomplish what they are hoping to accomplish.
"The day of competition is their opportunity to showcase all of their hardwork and dedication," Spencer says.
About the Writer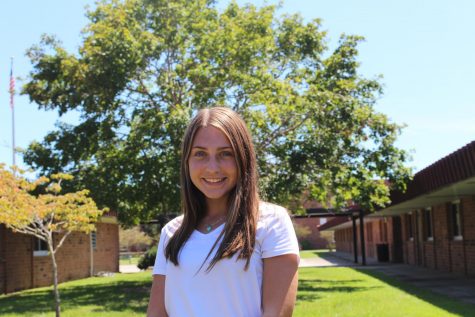 Kayla Ward, Editor in Chief
Ward is a senior this year, who has been in the class three times prior to this school year. Ward is one of the editors in chief and will be in charge...