April Counselors' Corner
Hang on for a minute...we're trying to find some more stories you might like.
Cap & Gown: It's not too late to order
Graduation Dress Requirements: What you wear under your cap & gown is just as important as your cap & gown on graduation day. You want to be comfortable, respectable and have a stress free day as you walk across the stage. Ladies should wear a solid color outfit and shoes should have a backstrap. Gentlemen should wear a collared shirt, tie, solid pants and dress shoes. The dress shoes are very important. No flip flops or tennis shoes, please. If you are not in dress code, you may not be allowed to walk, or you will need to find another pair of shoes. If you do not have the required dress attire and cannot afford it, please see Mrs. Meyer in the counseling office ASAP. Please refrain from decorations on your cap as this will be considered inappropriate attire.
Senior Dues: If you have not paid your senior dues, be sure to do so before prom and before graduation-graduation tickets will be held until senior dues are paid. See Mrs. Desmond in the Media Center to make sure you have paid.
Mindfulness: Amongst the busy day, busy events and responsibilities, don't forget to be grateful for yourself, your friends, your family and your accomplishments. Take a deep breath, be mindful of your stresses; let go of the things that you don't have control over. Take a deep breath; be grateful for all that you do have, and take a huge confident step into your foreseeable future.
April 27th; #CollegeSigningDay During all lunches we will celebrate all students attending a four year university, community college, technical college, certificate program or any form of higher education. All seniors will be invited onto the stage in the cafeteria to sign the college to which they are committing. All students should wear their WBHS Trojan gear or college gear.
Finish your FAFSA! You are required to have a FAFSA on file for most higher education institutions. Plus, you may get free money!
May 1st-; Decision Day-Seniors who have not sent deposits or confirmation paperwork to their colleges must reperve their spot with colleges by May 1st (in most cases. )
May 4th; Mandatory Senior Meeting at 9:30am, WBHS Cafeteria.
May 25th; Graduation Practice and yearbook signing.
May 31st; Award Celebration-While some students will receive an invitation, all students are invited to support.
About the Writer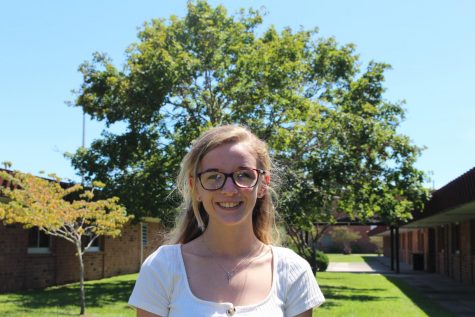 Breanna Trudeau, Online Editor
Trudeau is a senior in her fourth semester in journalism. Trudeau is looking forward to improve on her online skills, as the Online Director,and story...