Today in Sports: NFL Week Six
Recapping Week Six of the 2018-2019 NFL season
October 15, 2018
The first six weeks the NFL season have been thrilling; whether it's been controversial penalties, overtime thrillers, or superstar holdouts, the NFL has not disappointed.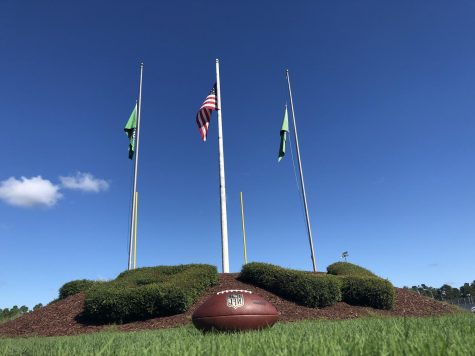 The holdout of Le'veon Bell has been a huge hit for the Steelers and has been a main factor in the team's struggles early on. Bell will reportedly return to practices and the field during the Steelers' week 7 bye week.
With the new adjustments to the roughing the passer penalties, many have voiced their frustration as it has led to a steep incline in the number of those penalties called and has been blamed for several losses and injuries this season. One person who has felt the brunt of these penalties is Clay Matthews who received a roughing the passer penalty in each of his first three games, all of which looked like clean hits to most.
There has also been an increase in points scored, with more touchdowns scored this season at this point than ever before. This has led to the thrilling overtime games we've seen so far, with a whopping nine games going to overtime and offensive showdowns like the Rams vs. Vikings or the Buccaneers .vs Saints where both offenses combine for over a thousand yards.
With all of this in the first half of regular season, this year of professional football looks to be one of the most exciting ever.