Chase's Catch Fishing Report: Rod and Reel Selection
When fishing it is important to choose the correct rod and reel for the occasion, just as it is to choose the right bait. Rod's and reels come in many different sizes, weights and actions for many different types of fishing. When picking out a combo keep in mind where you are and what you will be fishing for. For reels there are two main types, Spinning and Conventional/Casting. Spinning reels have a smaller more narrow spool which makes it easier to cast, and are generally lighter. Conventional/Casting reels are able to hold larger diameter line, as well as more line capacity in general, making them better for fighting larger fish, and better for further casting. Typically you see spinning reels used inshore for smaller rigs and conventional/casting rods offshore for heavier rigs, and targeting heavier fish.
Rods are selected based on the reel choice, because similar to the reel, rods have two main types, casting and spinning. Conventional/Casting rods have smaller guides which face the fisherman, where spinning rods have larger eyes which are on the underside of the rod. Rod size will also affect your decision in purchasing a combo, for fishing off the pier or in the surf of the beach you want a rod in between 8'-12', where fishing inshore/offshore/ you want a rod in between 6'-8'. The final decision you have to make when picking a rod out is rod action. Rod action is all up to personal preference since it affects the rods flexibility, some fisherman like a rod to be more flexible, where others think a stiffer rod is better.
About the Writer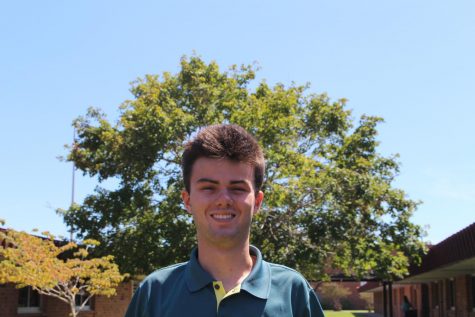 Chase Soyars, Trojan Vision Producer
Chase Soyars is a Senior at West Brunswick, he is the Trojan Vision Producer for the West Wind. This year, he is looking to improve his photography, videos,...