Super Bowl Recap: Was it the most historic?
"The worst Super Bowl ever" , "the game is rigged" , "I hate the Patriots" these are all things that were said last night, but really we should appreciate how GREAT Super Bowl LII was.
Although the halftime show was debatably horrible (where was "Sweet Victory"?), we all witnessed one of the most historic nights in football. Last night ended any debate of who is the greatest QB and who is the greatest coach of all time.
The dynasty of the Patriots, which has been fueled by the dominant duo of Tom Brady and BIll Belichick is more transcendent than arguably any other team we've ever seen. The two have secured six Super Bowls in their tenure together and are now the oldest to win the big game in their respective positions. Although the game was the lowest scoring Super Bowl ever, the game was more interesting than most people originally thought. Today's NFL is driven by offense, and people are always complaining that we do not see defense anymore, but we all got to see a physical and defense-dominated game last night. Even though the game wasn't high scoring like most wanted it to be, similar to when the Rams and Chiefs played in week 11 of the regular season, the game showed us just how dominant defense can be in a offensive-driven league and taught us never to count out the best QB and Head Coach that the NFL has ever seen.
About the Writer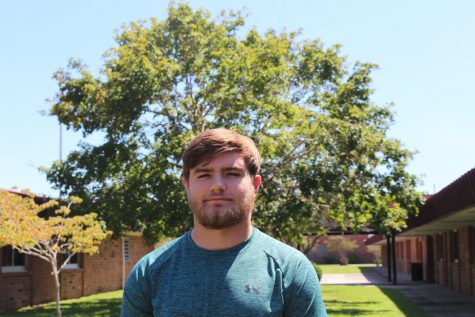 Jesse Bellamy, Sports Editor
Jesse Bellamy is a senior at West Brunswick High School. Bellamy is in his third year of journalism and first year as the co-editor for The West Wind....