Blitz: NBA Trade Deadline
February 7, 2019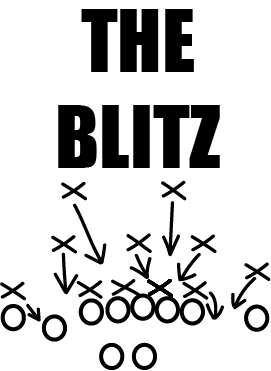 With the NBA trade deadline coming and passing, the heat is now on for certain teams. The Pelicans look like they will be stuck with All-Star power forward, Anthony Davis, who has no desire to be there. After making outrageous demands for Davis, the heat has also been turned on to the Lakers and their big offseason acquisition, Lebron James. The young core that was there before James and accepted him as their "king" seems not to be so accepting anymore. I'm not trying to say that the Lakers trade offers were written and sent to the Pelicans by Lebron, but the Anthony Davis drama has taken its toll on the team, and it's starting to show.
The Lakers suffered their worst loss of the season and James suffered the worst loss of his career to the Pacers Tuesday night. The Pacers were without their star shooting guard, Victor Oladipo who was injured earlier this season. James taking to Instagram Tuesday and Wednesday night did not help the situation either. Although James thanked God for allowing him to make it where he is now and reaching number five on the NBA All-Time Scoring list, he also voiced his frustration about Harrison Barnes being traded mid game. Many have thought his posts were ill-timed and hypocritical. These are valid arguments seeing as James is supposed to lead his team, and posting about personal accomplishments the night of a 42 point loss doesn't really send a good message, especially after half your team was offered in a trade for one player days before.
There is still time for the Lakers to do damage control. They definitely need to mend the bridges they burned over the past couple weeks if they have any hopes of making the playoffs in the Western Conference.
In other news, the Sixers have been big buyers at the deadline and are looking like a definite contender for the title now. With the Sixers bringing on another star in Tobias Harris and the promising big man, Boban Marjanovic, the Sixers have beefed up their roster quite heavily at the trade deadline for a big postseason push to finally capture the elusive Eastern Conference Championship and possibly the League Championship.