Swinging into the Season: Baseball Preview
February 27, 2019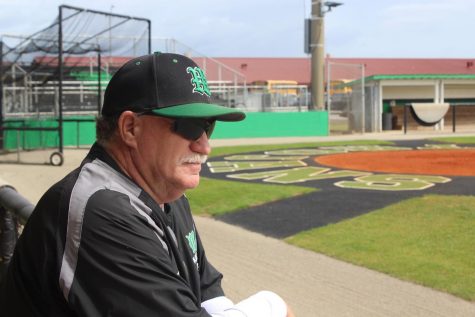 The temperatures are rising and flowers are starting to bloom, and that means the echoes of metal bats are ringing near the baseball field. This year's team looks to be stout with 15 returning players, 9 of whom are seniors. The expectations for this year's team are very high, with a state championship in their sights.
"We have a great pitching staff and a whole lot of returners," said senior T.J. Scinto. "We only graduated two seniors last year."
This large group of upperclassmen increases the team's likelihood for success in the playoffs, but a team of seniors alone isn't enough to secure the ring.
"We've got a chance at going deep into the playoffs and winning the state championship," said senior, David Warth. "It's just a matter of whether or not all the guys can buy in and clean up our act."
Specifically, the team is working on hitting and improving the defense to "clean up their act." Last year's season saw ups and downs and ended sadly, with the team missing the playoffs for the first time in over a decade.
"We have to be able to hit spots," said Head Coach Mike Alderson. "When you play in the Mid-Eastern [Conference], especially in baseball, you better ' bring your A game' every game."