Beach Bites: Flamming Amy's Barn & Bowl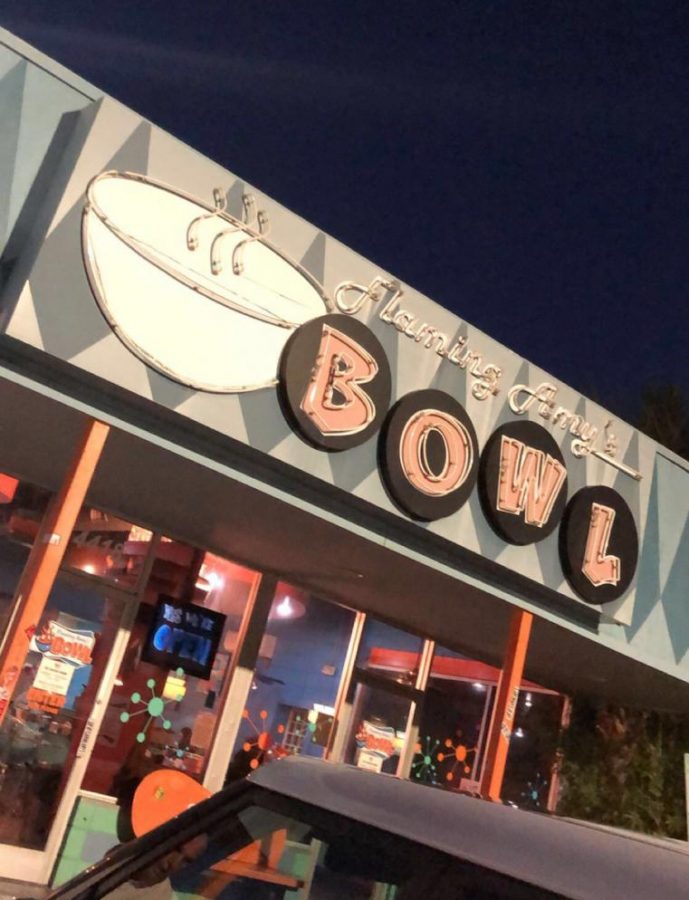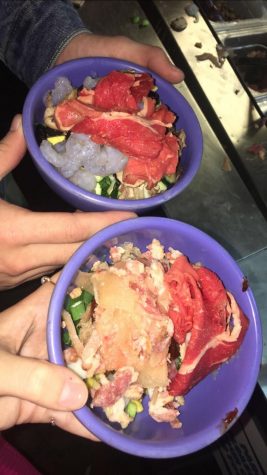 From its Sticker filled doors to the crazy decor inside, you can't deny Flaming Amy's is one funky restaurant. The food is absolutely to die for! Amy and Jay Muxworthy moved to Wilmington with the hope of fulfilling their dream of opening a restaurant.  in the year 2000, they did just that opening Flaming Amy's Burrito Barn, followed by Flaming Amy's Bowl 8 years after. Both restaurants follow Muxworthy's principles of good food: Hot, Fast, Cheap, and Easy.
Their first restaurant Flaming Amy's Burrito Barn is absolutely everything you could want in a Mexican restaurant and more. Enormous Burritos and Nacho Platters that put Chipotle and Taco Bell to shame. As well as many different kinds of fresh salsa made every day, from regular red tomato salsa to spicy ginger wasabi avocado salsa. Don't even get me started the amazing Jumbo Burritos. My personal favorite being the "Big Jerk" which consists of Roasted red peppers, cheese, rice, black beans, sour cream, Pineapple Jalapeño salsa and your choice of Jamaican Jerk chicken or tofu. The bled of sweet and spicy flavors makes for an extravagant palate roller coaster, leaving your taste buds fulfilled. These wonderful factors make the barn a must try for fans of more Mexican inspired food, and for fans of a cheap meal with great quality and quantity.
As for their second restaurant Flaming Amy's Bowl, they went with a more relaxed retro look, still hinting at the same style of the barn with the colors. The food changes almost entirely between the two restaurants leaving the bowl with a great sense of subway meets Japanese hibachi (but with actual fresh ingredients unlike subway). The steps are simple, just grab a bowl and fill it with some or all of the fresh ingredients they have to choose from, such as green peppers, black beans, mushrooms, sprouts, steak, chicken, seafood and much much more. Then the cook will grill it in-front of you along side your choice of noodles or rice. Leaving the last and best part, The Sauce! With over 17 homemade sauces to mix and match and drizzle on top of your scrumptious handpicked bowl, the combinations are limitless. My go-to pick of Sauce is Poblano Cream mixed with Jalapeño Ginger Lime. The bowl is hands down a restaurant anyone and everyone should try at least once, trust me you will be hooked! So plan to stop by the bowl and barn on your nest trip out to Wilmington!
About the Writer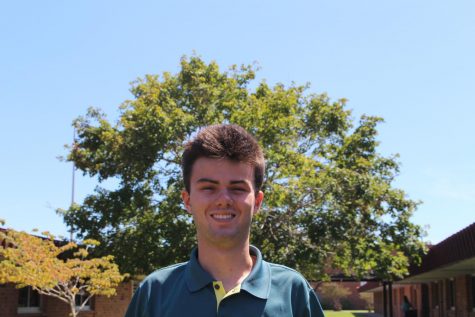 Chase Soyars, Trojan Vision Producer
Chase Soyars is a Senior at West Brunswick, he is the Trojan Vision Producer for the West Wind. This year, he is looking to improve his photography, videos,...