Beach Bites Food Review: Simply BBQ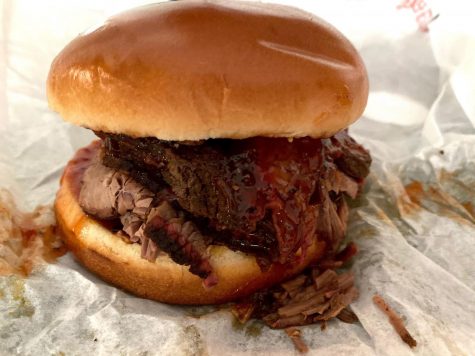 This place is a BBQ bonanza with a spectacular sauce. Fellow BBQ enthusiast Rebekah Martin said, "Thirty-five minutes seems like a long drive for BBQ, but it was completely worth it for Simply BBQ's double-dipped brisket sandwich."
Cooked up and served out of a food truck, tucked away behind an old abandoned water park, with only a cardboard sign to mark its presence , this place was an awesome find. I found out about it through my boss who is always looking for new interesting places to try for lunch. One day he was scoping out places near Holden beach when at last minute he saw the faint little sign  pointing out Simply BBQ, and he made a sharp U-turn into the restaurant's parking lot. He was defenitley xnot lying when he said it was the best BBQ he has ever had! They specialize in pulled pork and brisket that is cooked to perfection then drizzled with a choice of either their savory sweet Texas style sauce or their tangy classic Carolina vinegar based barbeque sauce. They also offer a variety of sides such as baked beans, cornbread, green beans and more.  If you enjoy classic homestyle comfort food then Simply BBQ must be on your food bucket list.
About the Writer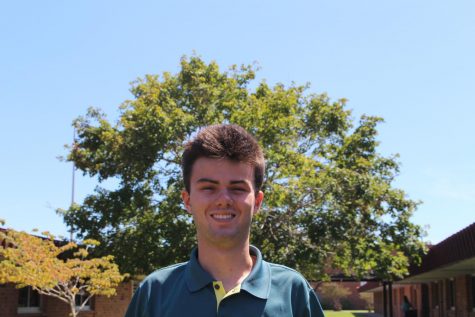 Chase Soyars, Trojan Vision Producer
Chase Soyars is a Senior at West Brunswick, he is the Trojan Vision Producer for the West Wind. This year, he is looking to improve his photography, videos,...