Filling Up Your Tank: A Playlist For the Unmotivated
The school season is in full swing and many of us are feeling a wave of unproductivity washing over us. Being at school for hours can really put a toll on our productivity outside of school because of how draining it can be. Sometimes we need that extra boost to get our creative juices flowing. I've compiled a playlist of upbeat songs to help you finish whatever it is you are trying to get done whether it be an art project, homework or just to boost your mood. Hopefully, these songs get you in the mood to create as they do for me. 
"Balto" by Inner Wave 
The song starts with an angelic melody and rain rainforest noises in the background. Then it goes into the lead singer, singing softly about his dissatisfaction with how complicated life can be and how much he wishes things could stay simple. It's kind of a sad song but the music along with the soft tone of his voice makes the song really soothing. The song is perfect to study too because it isn't too distracting and makes for great background music. 
"Cantina Band" by John Williams 
This song is the oddball of the mix. It's a really random song but it always gets my mood up for some reason. It's high energy and consistent sounds help keep your mind stimulated but focused. It's also been used in Star Wars, making it familiar. 
"Catfish" by Fredo Disco
The song is written from the perspective of someone who's on the verge of 18 and adulthood and feels that everything he is doing so insignificant at this point in his life. He's annoyed with how much weight put on the smallest things in high school when most of the kids can't even drive and don't have money. He feels belittled by his youth but a part of him is also afraid of the future and what's to come. He finally realizes that he should probably just relax and let himself live in the moment before he regrets it. It's a great song to listen to when you're doing homework because although it is very bittersweet, the melody itself is really relaxing and it's very relevant for a lot of people who are feeling as if they are losing themselves. 
Along with these three songs here are a couple more songs that have calming melodies and beats that will boost your spirits and motivate you to push through the slump. Good luck on accomplishing  what you need to get done and have fun creating! 
"Welcome To Hell" by Gabriel Black
"Mr.Redundant" by Rainbow Kitten Surprise
"Roses" by Manwolves
"Thunder" by Roy Blair
"Generation Why" by Conan Gray
"Honey" by Kehlani 
"Retro [ROUGH]" by Childish Gambino
"Ultimately" by Khai Dreams
"Give It to Me" by HOMESHAKE
About the Contributor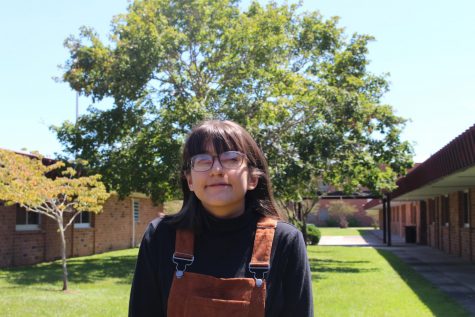 Erika Jimenez, Art Director
Erika Jimenez is a senior at West Brunswick High School and is the Art Director for the West Wind magazine. This is her third time participating in the...