Beach Bites: Sharky's
In a perfect location overlooking the waterway, Sharky's combines a good location, great food, and an awesome atmosphere, to create a dining experience. From Pizza to seafood classics, Sharky's delivers killer food. One of my personal favorites the Fish One of my personal favorites the Fish Tacos, include fresh fish of your choice lathered in chipotle ranch sauce and coleslaw.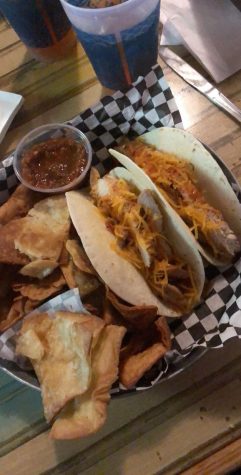 The Cheesy Bacon Fries  compliment the Fish Tacos in an extraordinary way with savory queso cheese, green onions and bacon bits piled high on top.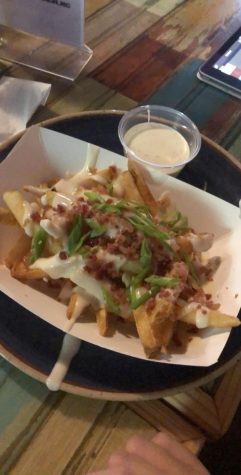 Since Sharky's is located on the water with their own large public dock, boats can easily pull up and get out to eat for lunch or dinner making this a goto spot for anyone looking for a quick bite on the water. Sharky's also provides a well stocked and large bar for anyone poking in just looking for a drink and an appitizer. They even recently expanded openinbg Sharky's ToGo next door allwoing people to call in an eat they great food in the comfort of their homes. You can go for a cheeper mean if you share appitizers with some friends or you may make it a fancier meal on date night with their steak and lobster, seafood pastas, or Shrimp and Grits.
If you're looking for a eating spot this summer that has a little bit of everything to offer, then Sharky's is the perfect place. Dock at Sharky's after a long day on the water, enjoy the view, and the savory meal.
About the Writer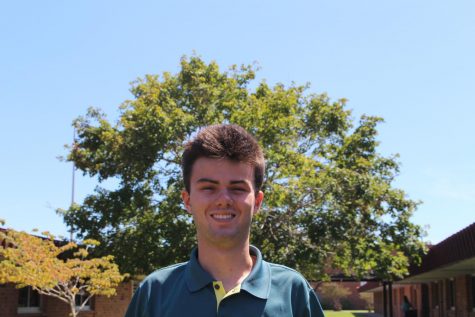 Chase Soyars, Trojan Vision Producer
Chase Soyars is a Senior at West Brunswick, he is the Trojan Vision Producer for the West Wind. This year, he is looking to improve his photography, videos,...