Under The Radar: Alec Benjamin
Discussing the underrated artist, Alec Benjamin, and his informative song lyrics.
We've talked about movies, activities, and tv shows, so there is only one more topic to talk about: music. The artist, Alec Benjamin, sings and brings awareness to various worldly issues. 
Personally, one of my favorite songs by Alec Benjamin is "Must Have Been The Wind." The song is about a guy who hears his neighbor being abused repetitively. He wants to help her out, but she keeps making up excuses. He tells her he will be there for her when she needs, and maybe one day she will want to seek help. The song serves as a reminder for all the people going through domestic violence/abuse; there is always someone wanting to help. This song by Alec Benjamin is just one of many songs that brings awareness to significant life problems we should be talking about. 
"The Boy in the Bubble" is bringing awareness to bullying, which is a massive problem for younger generations everywhere. Benjamin created the song due to his experiences being bullied when he was younger. 
Benjamin writes all of his songs, and the songs he has created so far are informative topics we all need to hear. It is exciting to think about all the issues the young singer will bring awareness to in the future. In conclusion, Benjamin's beautiful song lyrics are underrated. This simple fact puts him on the Under the Radar list.
About the Writer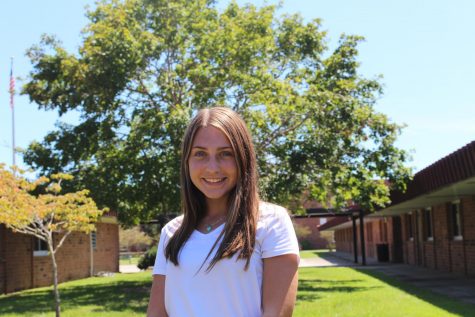 Kayla Ward, Editor in Chief
Ward is a senior this year, who has been in the class three times prior to this school year. Ward is one of the editors in chief and will be in charge...