First Grand Opening Stores of Coastal Walk
Driving down Main Street in Shallotte, you can't miss the new Coastal Walk shopping center. Recently, the Town of Shallotte has started working on and constructing a new shopping center called Coastal Walk. Though not all stores have opened their doors, the first big opening was October 19; Ross, Burke's, and Hobby Lobby customers filled the parking lots and checkout lines. However, this project isn't completely done yet. Other businesses that have yet to open in the shopping center are PetSmart, Starbucks, Ulta, Rack Room Shoes, Marshalls, Five Below and Aspen Dental. Not only do these new opening stores mean more places to shop nearby, but they also mean job opportunities. 
With the Hobby Lobby, Ross and Burke's Outlet recent grand openings, people are rushing to see what the stores are freshly stocked with, many still in awe at the "big business" in this seemingly-small town. Locals are now able to get quick access to anything they need without leaving town, meaning Christmas shopping doesn't have to happen in Myrtle Beach or Wilmington. 
"I love how they built these stores in Shallotte, especially since I live really close to them," said sophomore Mariana Diaz. "I think it's very smart of them to build the Coastal Walk, so we won't have to drive to South Carolina for these stores."
Burke's Outlet was the first to open this month on Oct. 19. They had a total of 600 people to go through the line, and after a purchase, customers received a ticket which allowed them to get a free spin of the prize wheel and a chance to win a prize. 
"When I went through the line with my mom and cashed out, they gave her a ticket," said Diaz. "We didn't know what the ticket was for, but they told us it was our ticket to get a free spin from the wheel. The wheel allowed my mom to win a free tote bag." 
Hobby Lobby made their grand opening on Oct. 23. There was a worker at the entrance counting the numbers of customers walking in through the doors, and lines started to form outside the store in an effort not to surpass full capacity numbers. 
"When Hobby Lobby first made their opening, my mom told me to grab my shoes and get in the car because she was really excited for their opening," said sophomore Kelly Tapia. "When we got there, we had to wait in line outside, but it went by pretty fast. I could tell people were excited to see what they had freshly stocked." 
Ross announced their opening on Oct. 24. The store had a full supply of new clothing items as well, which excited customers even more. 
"I went to Ross after work around 8pm, and there were still a lot of people in the store," said junior Wendy Flores who attended opening day. "It was packed and really busy. I've gone like three times, and everytime I've gone, I have left with a full shopping cart." 
The Coastal Walk is expected to be completed and fully opened by 2021. More jobs will be available and the Coastal Walk will certainly bring more business to the small town of Shallotte, especially as other construction projects such as the Shallotte Riverwalk are completed.
"I think the Coastal Walk is a good contribution to Brunswick County," said Kelly Tapia "Although I hope it doesn't create a problem with traffic, overall I look forward to when it is complete!"
About the Writer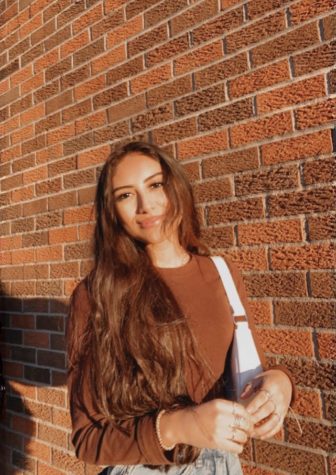 Emely Olmedo, Editor in Chief
Emely Olmedo is a 16 year old junior at West this year. She prefers to spend her free time spending money, listening to podcasts/music, hanging out with...