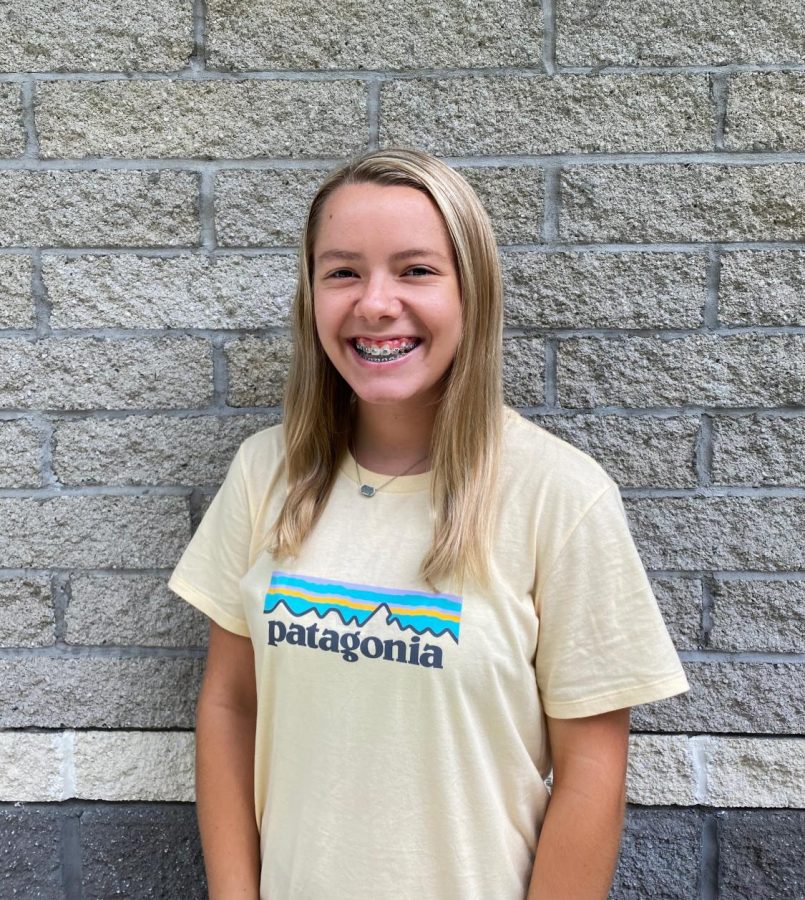 Name: Katelyn Lewis
Position in Journalism: Editor in Chief
Hobby: Softball
Favorite Activity: Going to the beach
Fun fact: Has five wonderful dogs.
Katelyn Lewis is a Seventeen-year-old West Brunswick senior and the Editor in Chief of The West Wind for the 2020-2021 school year. This will be Lewis' 3rd semester in journalism; her goals for this semester are to publish useful articles and get the most out of the class.
Lewis has played seven to eight years of softball and has played on many different teams. 
"I've been on the West softball team every year," said Lewis. "Hopefully, I will be this year if we really do have a season."
In the summer, Lewis works at a summer job; she loves to go to the beach or read in her free time. Lewis also enjoys all different types of music. 
"I work during the summer, and that takes up a lot of time," Lewis said. "I like to read sometimes, but it really depends on the book, and I love to watch tv. It's probably my favorite thing to do. I love music a lot; I listen to a lot of different varieties except for rap. It's like the only thing I don't listen to."
After high school, Lewis would like to attend NC State University. Many of Lewis' family members attended NC State University, including her Grandfather, so she has always seen herself as a member of the Wolfpack.
"I also want to go to NC State, but I think everything with COVID and how it's working out, I might go to BCC the first years to figure out what I want to do and major in and then transfer to a university."
One highlight of Lewis' life is when Mrs. Saunders asked her to be the editor of The West Wind. It was a moment that was very inspirational to Lewis. 
"When Mrs. Barefoot (now Saunders) asked me to be editor, I thought it was crazy," said Lewis. "I was in the middle of my second semester of it [the class], so I thought it was crazy that she trusted me that much."
, Editor in Chief