Remembering Bethany Kinlaw
Bethany Kinlaw used all 17 years of her life not only to inspire but to bring joy to everyone she came across over the years. In the belief of her friends and family, heaven welcomed home an angel this past Saturday night, May 7th. Bethany's contagious laugh will still roam through the halls that she once grew up in as well as the hearts and minds of everyone who had the chance to know her.
It's impossible to measure the time you may have left with someone, and that's why the little things such as watching a movie can be so dear to our hearts. While the world is often cruel, and life unfair, it's the people like Bethany that made everything seem a little less cruel and a little less unfair; she was kind and considerate. Despite being shy, Bethany would help someone in need; she wasn't shy about having compassion and having a heart.
Bethany was known by many as "Beth," the nickname her mother used. The bond the two held was so strong that you couldn't help but notice it. Bethany loved her mother with everything she had, just as her mother loved her. Never was a secret kept between them nor was a promise broken between them. Their bond was truly mesmerizing, an immediate friendship formed when Bethany came into her mother's life.
"She was my baby," said Wendy Kinlaw. "I love her more than I love myself".
Personally, when I think of Bethany and the special time we had together, one night stands out. Pulling an all-nighter doing the silly little girl things, we decided to go to Walmart at 7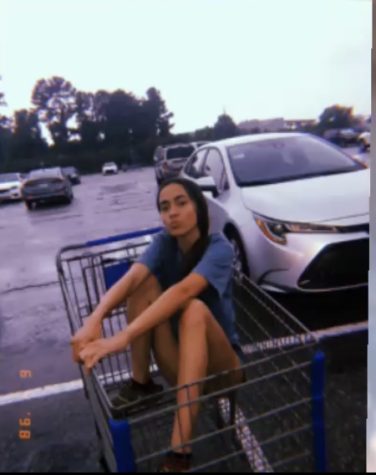 a.m. The car ride was filled with throwbacks and us singing our hearts away. As we finished checking out and left the store, it had begun raining, and we had the bright idea to play in the shopping carts and take pictures. That is a core memory, and I won't ever forget the joy and peace we felt in those moments. 
The events of this past weekend are truly devastating. Bethany was a bright girl, and today seems gray, but I know she will paint the sunset in the most beautiful colors and remind us all that she is still here. She is in the flowers that bloom, the colors of the sky, and the joy painted in our hearts.