Let's Talk: Controversial Musicians
Music is one of the few things that bring society together. No matter what the genre; hip hop, jazz, country, or even EDM, there is always a piece of each style that remains the same. Each genre of music has a piece of controversy linked to it, whether it is violence or drug promotion. What happens when the artist themselves is controversial, having a record of doing things that are not socially or legally acceptable?
In our modern society, hip hop culture especially, we as listeners hear songs like Future's "Mask Off" and YNW Melly's "Murder on My Mind" are used to hearing songs promoting the use of illegal drugs and murder. Why as listeners do we continue to listen, continue to download this songs-increasing the artist's revenue? The answer, to some, is simple-what the person does and who they are outside of that are two different things. Are they?
A prime example of ignoring the signs of a controversial artist is an R&B singer by the name of R. Kelly. R. Kelly is a singer-songwriter known for creating and performing songs like "Age Ain't Nothing but a Number", "Ignition Remix", and "Step in the Name of Love". Since his debut in the late '80s, he has faced dozens of sexual assault and rape allegations from minors, some as young as 14.
It has been an ongoing joke within the black community, causing people to sweep it under the rug and ignore every sign that has been given. In the song, "Age Ain't Nothing but a Number" written by Kelly and Performed by Aaliyah, it talks about an underaged girl being intimate with an older man. It is only now, in 2019, that society acknowledges the signs and holds him at justice.
So here's something to think about: Should an artist be separated from their creation? Or should we recognize that the artwork is a creation of that artist?
About the Contributors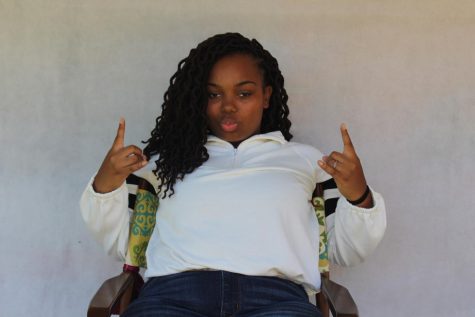 Deiona Stanley, Broadcast Producer
Deiona Stanley is the Broadcast Producer for the West Wind and is a senior at West Brunswick High School. She has always enjoyed creating content and giving...