Tennis: The Expectations
West Brunswick High School women's tennis team shares their thoughts on the start of the season.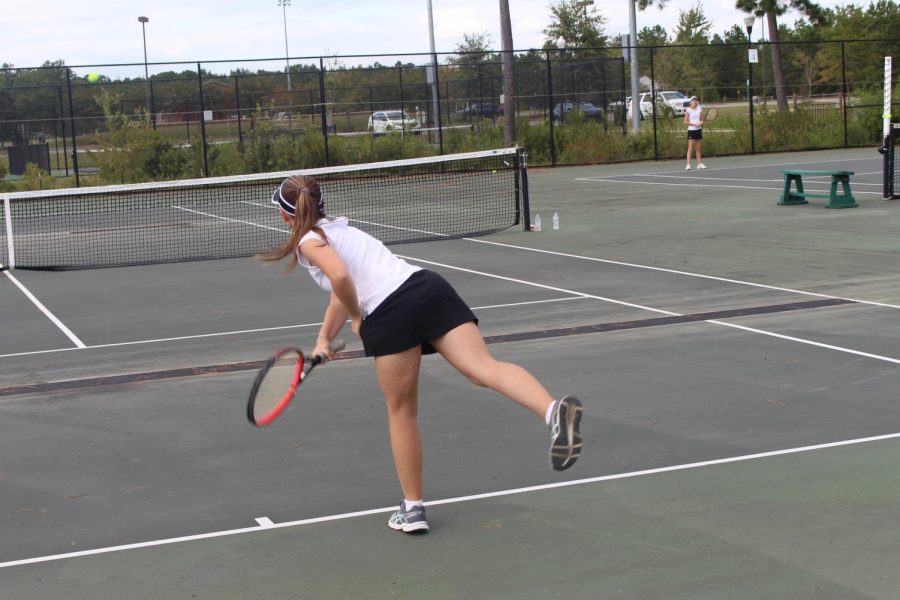 The Lady Trojans tennis team is prepping for a hard season to come. The team took a big hit this season as they lost some of their key players to graduation. The team is filled with mostly freshmen so Coach Scott Mehalick is excited to see what they bring to the table.
"Our hopes for the season are to improve each time, to win as many matches as we can, and have fun," said Mehalick.
"My main goal this season is just to have fun and enjoy my last season," said senior, Ella King.
King is a senior on the team who has played on the varsity team all four years. King is now ranked first seed, playing against the top competitors in the conference.
"My goals for the upcoming season are to win my first game," said Chloe Bland.
Bland is a senior, however, it is her first season ever playing tennis. Playing alongside, Chloe has a sister, Maddy Bland, a freshman also playing their first season.
The Trojans are putting in hard work every day at practice to build up the younger players to rebuild what they have lost in the past couple of years. As Coach Mehalick puts it, "Go Trojans!"