Trojans on Top
West Brunswick High School Varsity football team has dominated the start of the season and continues to stay in the lead.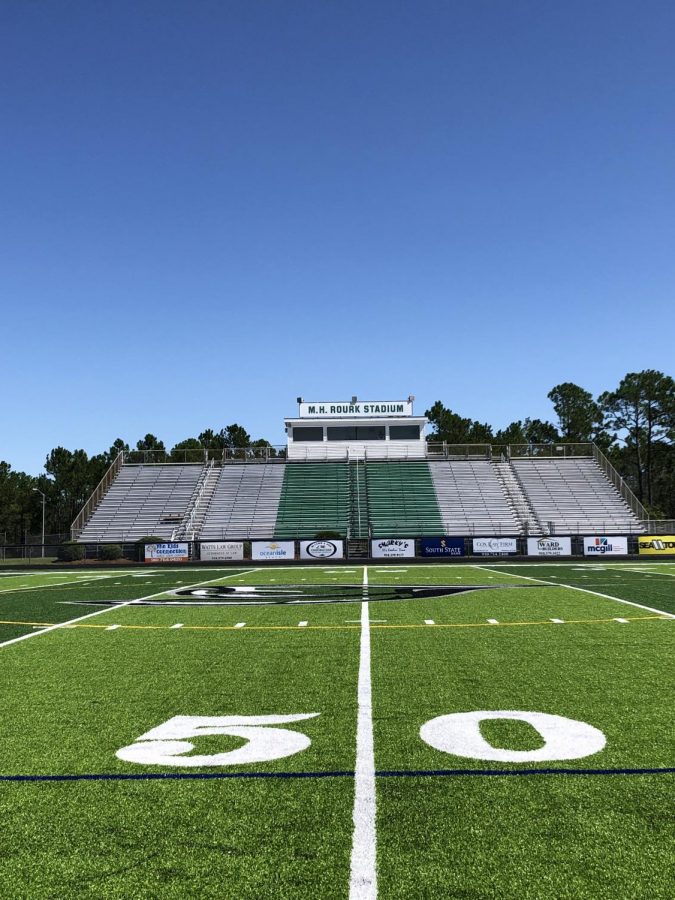 As Trojan Football season begins, the Trojans have started it off right with being ranked 5th in the state and a 3-0 record.
Head coach, Michael Hickman feels that his players are ready for tough competition moving forward. "They have all worked extremely hard in the weight room and our offseason conditioning program to move the program forward." Hickman also mentions how the team has done at practice. "Our team prepares well during the week and really understands our schemes after being in the same offense and defense for a year,"
Junior kicker for the team, Lauch Murphy talks about how well the team has come together at practice and in games. "I feel like the team as a whole is wonderful. We started getting it together on special teams which is basically all we had to work on". Murphy then goes on to talk about what the team is doing good this season. "I think we're doing really good on defense and the run game," says Murphy. 
Senior running back, Austin Simmons explains how he feels about the team this season. "I feel like our team right now is very family-oriented". Simmons also explains what the team needs to work on this season. "What needs to be worked on is the offense part of our team, we're pretty excellent on defense and not allowing points, but we need to put up more points on offense to become more dominant,"
Junior linebacker, Alex Gore is most looking forward to winning this season. "I think this year we have a good chance at making it to the playoffs and running deep into the playoffs". Gore also explains what he feels about the team this season. "I feel like we are the best team in the conference,".  
Senior and all-around athlete, Trey Bell discusses what the team has to improve to beat tougher opponents. "What needs to be improved is attitudes, people coming to practice, and executing our big plays when we have the chance to make them". Bell also described his thoughts on this season so far. "Our team is really good, we practice hard, and we've been performing on a good level, and we hope to continue to win," 
The Trojans play Ashley High School on September 27th at West Brunswick. So we gathered a few predictions on who will win. 
Cole Hamilton

(Student at West Brunswick)

Hailey Wilson

(Student at West Brunswick)

Ms.

Chellie

(School Administration at West Brunswick)

Coach

Fletcher

(Assistant Coach for West Brunswick)

Mr. 

Pardue

(Teacher at West Brunswick)

Samari

"Smurf"

Brogdon

(Player for West Brunswick)

Jenna Caison

(Student at West Brunswick)

Predicted Winner

Trojans
Trojans
Trojans
Trojans
Trojans
Trojans
Trojans

Predicted Score

49-0

17-3

28-20

21-7

28-7

36-0

28-7
About the Contributor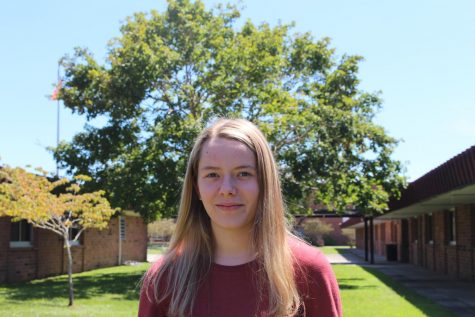 Katelyn Lewis, Staff writer
Lewis is in the 11th grade and this will be her second semester in journalism newspaper. Lewis looks forward to working with the rest of the staff to publish...