Free Fallin'
It's that time of year again, where the leaves began to fall, the temperature begins to drop, and it's time to snuggle up and watch Netflix. Autumn, the time of year where music makes you think of a special time or element in life. There's nothing better than listening to a song that allows you to relax, vibe out, and gather together all of the teen emotions you have. Songs like, "Backseat Driver," "Finesse" and "Better," all channel the emotions we feel when autumn comes around.
Chilly car rides in the fall lead to lots of great conversations and the appreciation of the important things in life. "Backseat Driver", a country song by William Michael Morgan, gives you a vibe as if you're in the car traveling cross-country on a spontaneous road trip with friends. The lyrics give you  images of a father telling his daughter to drive safe but also to take in the moments with the "good view". This sweet message was makes this song captivating, but what really gives this song a special depth is its hidden meaning: there comes a point in your life when it's time to make your own decisions, your family has instilled in you the key, but only you can put it in the ignition.
In life, everyone, for the most part, enjoys being complimented. Even more so, we teenagers love to "finesse" compliments. Bruno Mars' pop song "Finesse"  talks about turning the heads of others by being different. The word finesse, in this case, refers to all the accomplishments he and his significant other have, and how they stand out due to their appearance and style. This piece is an autumn playlist classic because it allows you to let loose and embrace not only what you have, but what you're striving toward.
High school is stressful; sometimes so stressful that you just want to give up. Lil Yachty's song "Better" talks about overcoming the hardships of being a teenager and realizing that life can only get "better". Lil Yachty feels that you should "unlock [your] happiness" and understand that high school is only a test, literally and figuratively. This song is spotlighted because it highlights many high school emotions we've all felt like; happiness, sadness and adversity, and reassure us to never settle but rather to "do better".
The playlist, "Free Fallin'," is a salute to summer and a welcome to fall. The playlist includes various genres and songs, each carrying its own fall-time emotion. The "Falling Into Chill Vibes" playlist makes you feel cozy, enthusiastic, loved, and overall super ready to take on the school year. You can find this playlist and others on the West Wind's Spotify account by typing in "wbhswestwind" into the search bar.
About the Writer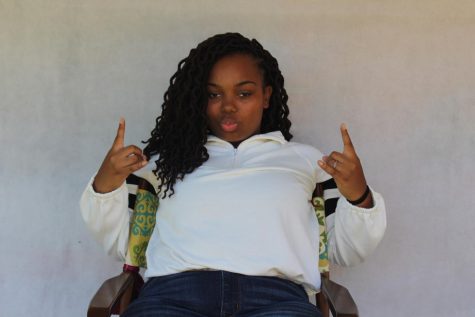 Deiona Stanley, Broadcast Producer
Deiona Stanley is the Broadcast Producer for the West Wind and is a senior at West Brunswick High School. She has always enjoyed creating content and giving...