ICarly On Netflix
The teen comedy sitcom from the 2000's has made a comeback!
Nickelodeon's beloved 2000's sitcom, "ICarly," has finally made its way to Netflix. 
Carly Shay lives with her older brother, Spencer Shay, in Seattle, Washington. Carly and her two friends, Freddie and Sam, uploaded a video online by accident and it ended up going viral for their comedy. Carly, Freddie, and Sam decide to start their own web show with Carly and Sam being the stars and Freddie being their technical producer. 
Throughout their web show, Carly and Sam do all kinds of activities like messing with their mean doorman, Lewbert, painting on their friend Gibby, having several special guest appearances, and dancing randomly. The web show itself is only played in the show for about a minute and always has something to do with the entire episode. A normal episode of "ICarly" shows Carly and her friends at school, Carly's apartment, or the Groovy Smoothie. 
Kids born in the 2000s watched this show growing up, and now that it's on Netflix, teens are rewatching the show for nostalgic memories. Now teens are thrilled to know ICarly will be rebooted in 2021, but Sam will not be returning as in an interview with Variety Magazine, actress Jennette McCurdy thinks playing on Nickelodeon was "embarrassing." 
Teens are still excited to know one of the most loved sitcoms of their childhood will have its reboot with the original characters playing more mature roles. With Sam's absence, it's leaving fans wondering how the web show will work.
About the Writer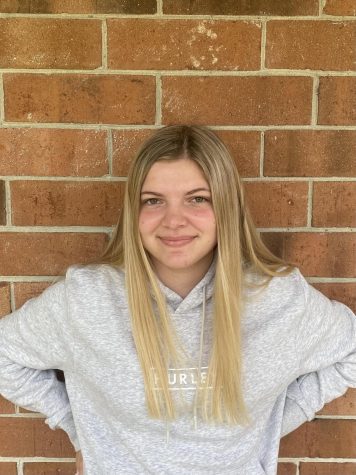 Zoey Boswell, Copy Editor
Zoey Boswell
Junior
16 years old
Zoey Boswell is a junior and this will be her second year on the West Wind staff. Boswell was born in Supply and grew...