Gen-Z: Identity, Individualism, and Style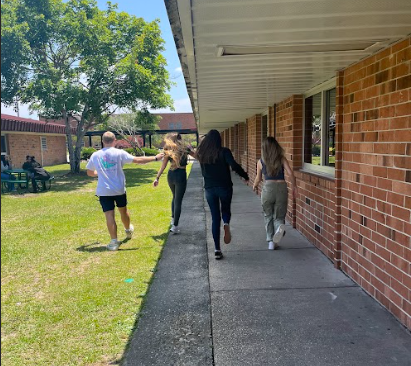 "Some people want it to happen, some wish it would happen, and others make it happen." – Michael Jordan. This a quote that can interpret Gen-Z as a generation that prominently pushes for change and individuality. 
Gen-Z's identity is among the first to be on a digital outlook. Growing up with "the world at your fingertips" results in connectivity with global awareness. Being the first generation to have this outlook, we start valuing personal expression and authenticity over societal norms. 
As well as their identity and individualism, their style is diverse, and because social media can flip through styles faster than ever, it is constantly evolving. Gen-Z clothing is characterized by sustainability, ethical background, and a focus on comfort. Although we can be chic, comfortability is a higher priority.
Want to know how to express yourself like a teen of Gen-Z? Here's a list:
One of Gen-Z's shining factors is personal style. Sophomore Morgan Spaulding expressed that "The type of clothing we wear can help us express ourselves as a person without having to say anything." Experimenting with different fashion trends and styles can help you discover what feels most authentic.
This is a very obvious one. But primarily, platforms such as Instagram and Tik Tok allow younger people to express their individuality through content creation. Teens can use these platforms to showcase their perspectives, talents, and interests.
Artistic forms of expression are very individual-based. "My room is full of my own drawings and paintings to make my room feel safe and represent myself." said junior Peyton Workman. Whether it is painting, writing, or music, finding a creative outlet when you are a teen makes it easier to express yourself. "I really enjoy painting and drawing," said Workman. "It gives me another way to express my feelings without having to talk to anyone."
Gen-Z is a generation widely known for its political engagement and opinions on social justice issues. Being involved in such can be a very performative way to express your individuality and positively impact the world.