Taliyah Daniels, staff writer

February 7, 2019

Filed under Columns, Student Life
The process of college applications can be long and stressful. The entire senior year has been for me. phew! But since I am going through these 'hardships' I am a perfect gateway to help others which is why I would like to share a few key points of advice that helped me through this process. These ...
Andrea Vasquez, Staff Writer

December 19, 2018

Filed under Galleries and Video
This school year, Mrs. Vaught and Mrs. Benton came up with the idea of providing a little of creativity in the bathrooms. Not only to make them look artistic and colorful, but to send each student a positive message through painted art.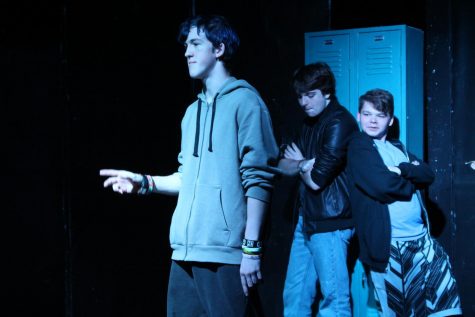 Chloe McLaurin, Staff Writer

November 2, 2018

Filed under Entertainment, Galleries and Video, Student Life
Theater's latest production "Lies About High School" shares a hilarious look at the struggles and victories of beginning high school. The main characters, a group of friends in their Senior year of high school, reminisce on their personal freshman experiences. The play covers all of the difficulties of first...