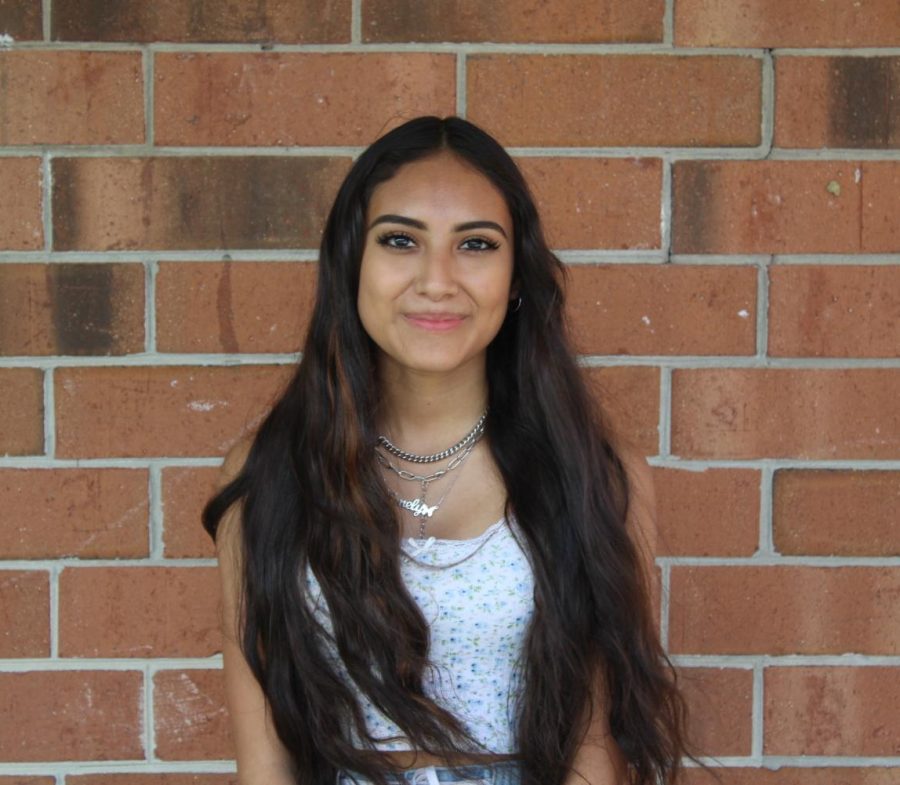 BIO BOX
Favorite food: Chicken Alfredo
Place of birth: Wilmington
Hobbies: painting, soccer, watching Netflix 
Emely Olmedo is a 15 year old sophomore at West this year. She prefers to spend her free time watching Netflix, practicing makeup skills, and spending time with her dogs, friends, and family. Olmedo is very passionate about using her creative talent to be artistic and crafty. Ever since she was little, she has hoped to one day become an interior designer and plans to attend college to pursue that dream. 
"My mom would always tell me I grew up with a creative mind," said Olmedo. "I plan to go to college and attend a 4 year program to become an interior designer."
Olmedo gained her interest in journalism through being interviewed at West herself. She said she believes it is a great way to get to know the students at West. This is Olmedo's first year in journalism and chose journalism over yearbook because she feels as if she would be able to express her creativity more often.
"I didn't know if I wanted to do yearbook or journalism; but I did know that [journalism] would go and interview the students," said Olmedo. "I just like learning new stuff about people because everyone has a story you never know about, so it's always interesting to learn about them."
Emely Olmedo, Social Media Manager
Nov 20, 2020

Put On a Happy Face: Why You Should Like Masks

(Story)

Nov 05, 2020

First Grand Opening Stores of Coastal Walk

(Story)

Oct 23, 2020

Cross Country Practice

(Story)