Halfway There
Hang on for a minute...we're trying to find some more stories you might like.
Trump and his administration have created a travel ban which restricts people from seven Muslim-majority countries from entering the US for 90 days. These countries include: Iran, Iraq, Libya, Somalia, Sudan, Syria, and Yemen. The Trump Administration later added officials from North Korea and Venezuela to the growing list of people that could not enter the US. However, the Trump Team never informed the Justice Department about their decision, resulting in the Ninth Circuit Court of Appeals placing an injunction against the travel ban in February, which they have refused to lift. According to CNN, those in the foreign countries were allowed to apply for a visa until October 8th of this year, as long as they had bona fide, or genuine, relationship with a family member in the US.
When asked by CNN about the purpose of the travel ban, Trump responded "many very bad and dangerous people may be pouring into our country," and that those countries are deemed as concerns for terrorism.
Trump also stated to BCC: "This is not about religion – this is about the terror and keeping our country safe. There are over 40 different countries worldwide that are majority Muslim that are not affected by this order."
The administration also told CNN that this was a "critical step toward establishing an immigration system that protects Americans' safety and security in an era of dangerous terrorism and transnational crime."
While Trump has his reasons for banning those who live in Muslim-majority countries, many people have began to speculate if the the travel ban is a violation of the decisions made during the Minoru Yasui v. the United States, Hirabayashi v. the United States and Korematsu v. the United States court cases. All three of these men took the US to court on the stance that they could not discriminated against because of their ethnic background. According to Thought Co., the government eventually exonerated Yasui, Hirabayashi and Korematsu and gave the men justice.
While both situations are during different time periods, one cannot help but see the similarities between the two. In fact, during an interview with CNN, Anthony D. Romero, executive director of the ACLU, stated that, "President Trump's original sin of targeting Muslims cannot be cured by throwing other countries onto his enemies list."
While not even agrees with the ban, many citizens have also spoken about about their approval. CNN interviewed Susan Richardson, a British immigrant, in favor of the travel ban. "She supports the travel ban because she believes that any sovereign country has the absolute right to protect its borders."
Trump's travel ban is currently in partial effect. There are a lot of opinions surrounding the travel ban, but in the end, only the Supreme Court can make the final decisions; the decision is scheduled to be made in mid-December this year. This new ban is more than just a law; this is about real people with real lives and its purpose is to keep the US safe.
About the Writer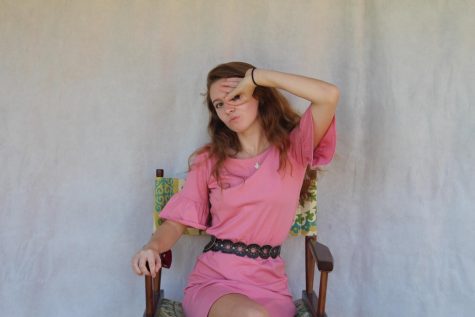 Rebekah Martin, Co-Editor
Rebekah Martin is a Senior at West Brunswick, she is Co-Editor of the West Wind.  This year she is improving skills in writing, videoing, design, speaking,...