Graduation Dress Code
No Cap, We Want to Decorate Our Caps.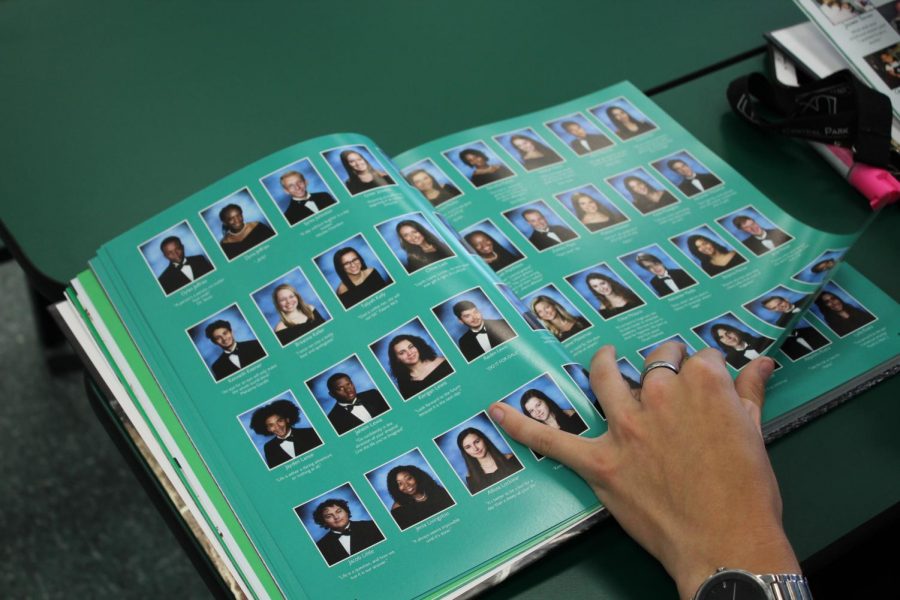 Senior year is a huge part of the high school experience. All our lives, we have been told everything is a build up to the greatest year of our lives; the standardized testing, the good grades, the consistent good behavior, it's all worth it once we reach our senior year of high school, or so they said.
"I feel like our senior year has been really rocky," said senior art student Chloe McLaurin, "Just because we were off to kind of a really bad start with the hurricane, so I feel like we deserve something to kind of make that up, not that painting our caps would fix that, but it would give us something like positive to look back on."
However, this senior year, our senior year, has been a roller coaster with more valleys than peaks and graduation is supposed to be the most climactic point. Instead, many seniors were left disappointed after the administration revealed the strict dress code and said that seniors could not decorate their caps. Students who chose to disobey the ruling would not be allowed to participate in the commencement ceremony.
"I believe that expression should be permitted for all students at West Brunswick because it is a creative outlet that can be utilized by students to have fun as well as show a bit of originality with their attire," said senior Zack Mayo, "At the same time I think that expression comes with limits and there needs to be a system in place that can regulate the content decorated on the caps to prevent conflicting designs."
Students, including myself, were dissatisfied with the strict guidelines regarding graduation dress code, but more so after we discovered we would be unable decorate our graduation caps. Seniors at North Brunswick will be able to decorate their caps for graduation and South Brunswick may also allow seniors to decorate their caps for graduation according to student sources. If South Brunswick follows through WBHS will become the only traditional high school in Brunswick County that does not allow cap decorating.
"I would probably put 'a new beginning' or something like that," said senior dance team member Morgan Skipper, "And because you are finishing your chapters in high school and starting a new life."
Our graduation should be more about celebration rather than ceremony. The class of 2019 has missed out on many senior privileges due to unpredictable weather delays but the this isn't to say all of those decisions were made for no reason; it is just to say this is the class of 2019's graduation, and we would like to be able to decorate our caps. Our graduation ceremony is about student accomplishment we've spent 13 years of our lives striving to reach this goal and it has finally become attainable. This ceremony is about more than simply earning a single piece of paper it is about seniors saying farewell to high school and saying hello to new opportunities, whether that be joining the workforce, enlisting in the military or moving on to schools of higher learning. We would like our commencement ceremony to be less about formality and more so about us as students celebrating the closing of a chapter.
"I just feel like it would make it more personal and meaningful to us," said McLaurin