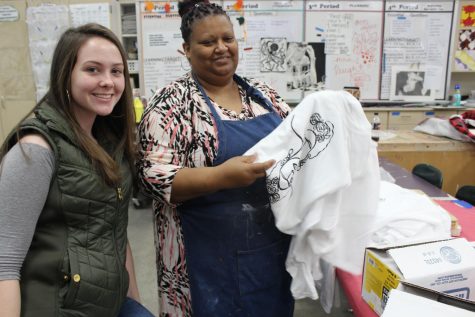 Chloe McLaurin, Staff Writer

January 8, 2019

Filed under Entertainment, Galleries and Video, Student Life
Screen printing originated in China around AD 221 as a way to transfer designs onto fabric. Today, screen printing is used as a quick way to customize tee shirts and create printed works of art. Mrs. Shelia Vaught recently wrote a grant in order to obtain the materials needed to screen print tee shirts....
Andrea Vasquez, Staff Writer

December 19, 2018

Filed under Galleries and Video
This school year, Mrs. Vaught and Mrs. Benton came up with the idea of providing a little of creativity in the bathrooms. Not only to make them look artistic and colorful, but to send each student a positive message through painted art.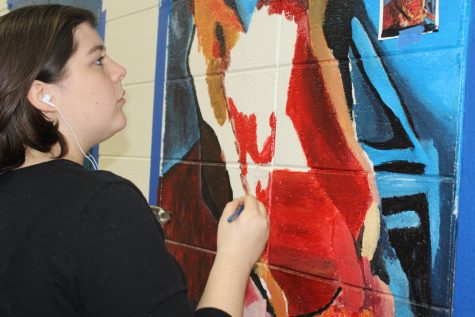 Chloe McLaurin, Staff Writer

November 1, 2018

Filed under Galleries and Video, Student Life
Every year, Mrs. Vaught's Senior art classes work on hallway murals to leave their mark on the school. Eventually, all of the hallways will have past students' artwork brightening up the walls. An array of artists' works from various time periods and artistic styles create a school-wide gallery for students,...