Cameron Southward, Lit Mag Curator

April 1, 2019
Teachorial Disrespect Some teachers hate their job. How could anyone hate shaping the minds of youth? How could anyone hate helping young minds find their way through this difficult and confusing world? How could anyone hate tapping into the creativity of the future? Simple answers to not-s...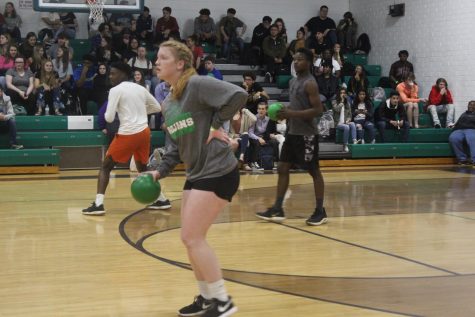 Julia Foster, Staff Writer

March 19, 2019
Students and teachers are buzzing with excitement. Everyone is riled up - including the crowd anticipating the mayhem. Teachers and students have the same goal, but different motives. Teachers get the chance to throw balls at students. They're ready. Students get to attack teachers and get away...